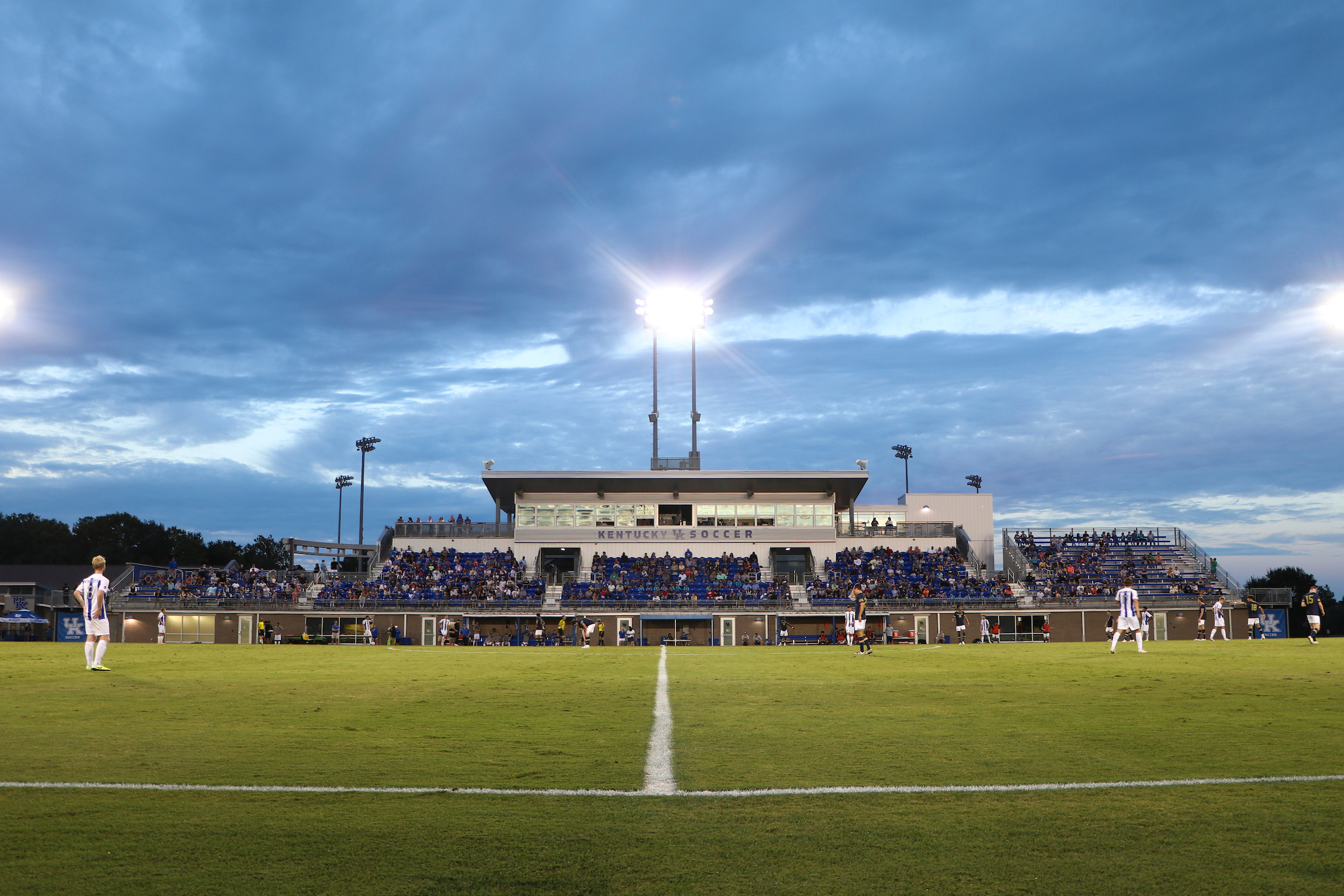 August 2, 2022 - 03:40 PM
Kentucky Men's Soccer Slotted Eighth in USCA Preseason Poll
LEXINGTON, Ky. – The United Soccer Coaches Association announced its 2022 preseason men's college soccer rankings Tuesday afternoon placing Kentucky in the top 10 at No. 8.
The Wildcats experienced a successful 2021 season with a final ranking of No. 11 after a 15-2-4 (3-1-4 C-USA) finish. Kentucky demonstrated a strong postseason run winning the C-USA Championship Tournament, as well as a run to the NCAA Sweet 16. Kentucky began its 2021 season with a United Soccer Coaches preseason rank of No. 14.
With 15 members of the 2021 squad returning to Lexington, the Cats are set up for a big season as they head into preseason festivities beginning Aug. 8. Kentucky will see 11 newcomers added to its roster to make up the 2022 team.
Following the first exhibition match at Evansville on Aug. 14, the Wildcats will make their home debut at the Wendell & Vickie Bell Soccer Complex for the second and final exhibition on the schedule against Northern Kentucky on Aug. 19.
Kentucky will kick off its regular season hosting the University of Illinois at Chicago on Aug. 25 for its home regular-season opener at The Bell. Fans will have the opportunity to attend free of charge to support the No. 8-ranked Wildcats.
For the latest on the Kentucky men's soccer team, follow @UKMensSoccer on Twitter, Instagram and Facebook, as well as on the web at UKathletics.com.