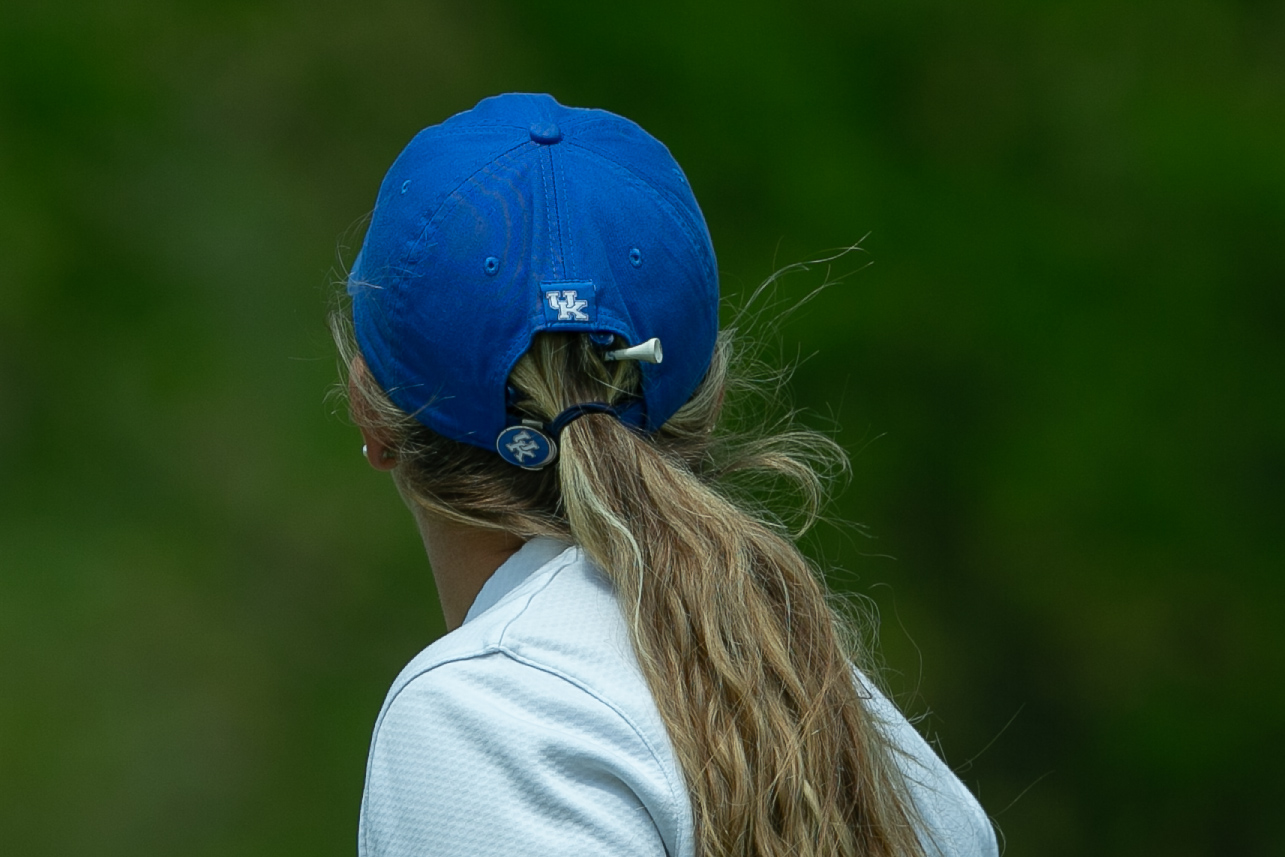 Four Wildcats Named 2021-22 WGCA All-America Scholars
LEXINGTON, Ky. – While the University of Kentucky women's golf program enjoyed a season that featured five finishes inside the top five, including a runner-up performance at the UCF Challenge, it also took care of business in the classroom. Four Wildcats were named 2021-22 Women's Golf Coaches of America (WGCA) All-America Scholars, it was announced this week.
Jensen Castle, Laney Frye, Rikke Svejgård Nielsen and Marissa Wenzler were all appointed WGCA All-America Scholars for earning a cumulative grade-point average of at least 3.50. It marks the fourth straight season that Kentucky has placed at least four student-athletes on the prestigious list, while UK has combined for 17 total honors since 2018-19.
More than 1,400 women's collegiate golfers across NCAA Divisions I, II and III were recognized with the honor. Remarkably, it is the fourth straight year Svejgård Nielsen has been named a WGCA All-America Scholar, while it is the third straight season for Castle and Wenzler and the second straight instance for Frye.
Beyond the requirement that a student-athlete must have a minimum cumulative grade-point average of 3.50 for the entirety of her college career, WGCA All-America Scholars must also be of high moral character and played in 50 percent of the college's regularly scheduled competitive rounds during the season nominated.
The Wildcats, who put up a 3.598 grade-point average in the spring semester, concluded the season ranked 24th in the nation after recording a 73.23 adjusted scoring average through 11 tournaments in 2021-22.
Castle, a business management major, paced the UK lineup with a 72.4 stroke average. She earned three finishes inside the top 10 this season, including a runner-up finish at the UCF Challenge. Frye, who is pursuing a degree in finance, earned three top-10 finishes of her own, while combining for a 72.8 stroke average in 2021-22. Svejgård Nielsen, now a graduate, and Wenzler, a finance major, boasted a 72.9 and a 74.2 stroke average, respectively, contributing to 10 of 11 tournament throughout the season.
Both Castle and Wenzler will return for their senior seasons, while Frye will run it back as a junior in 2022-23. Svejgård Nielsen graduated with a degree in agricultural and medical biotechnology with a minor in neuroscience last May.
For the latest on the Kentucky women's golf team, follow the team on Twitter, Facebook and Instagram, as well as on the web at UKathletics.com.