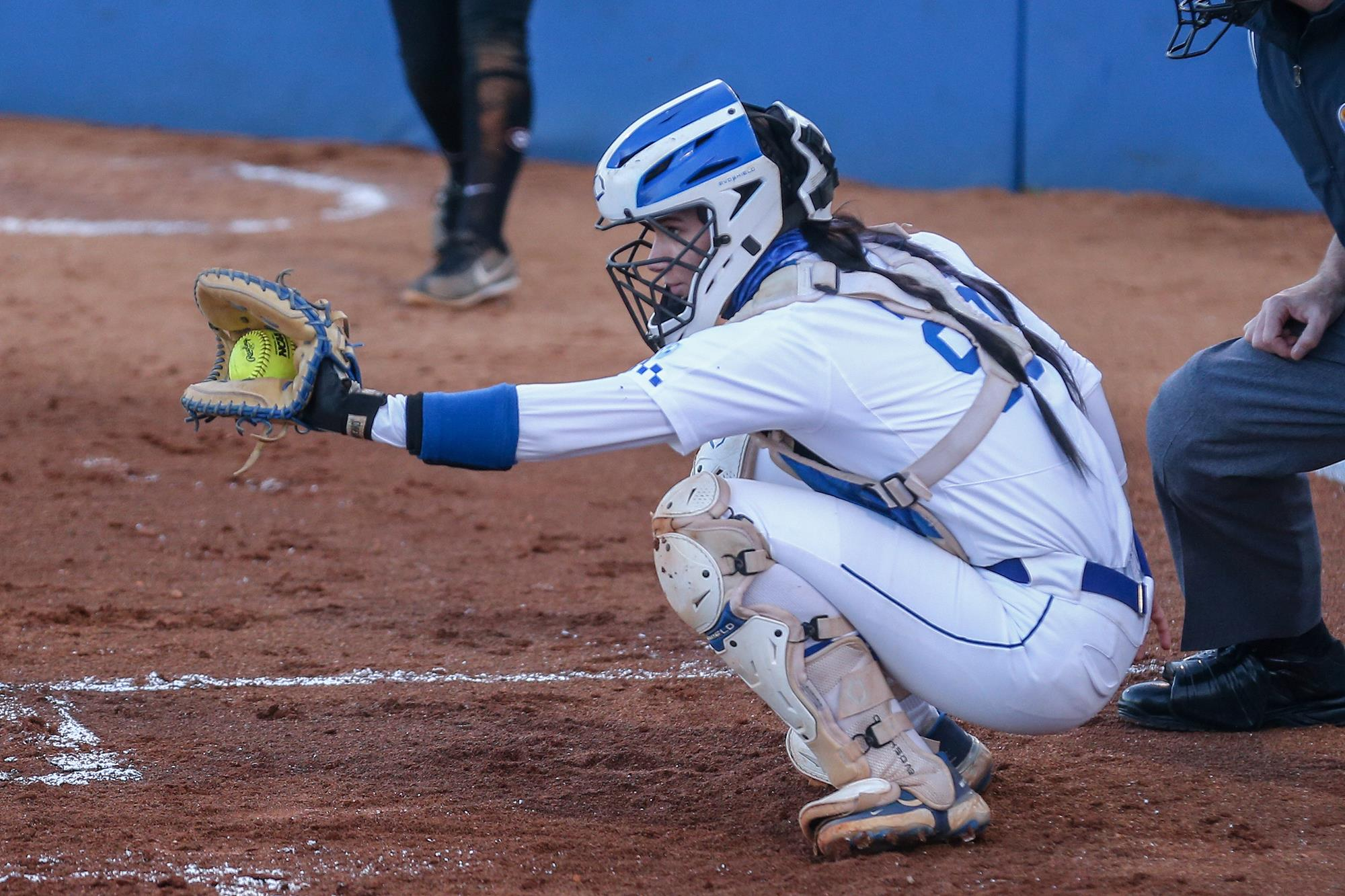 The best player in NCAA Softball might just be behind home plate in Lexington. Kayla Kowalik, who led all power-five players in 2021 with a .495 batting average, 100 hits and 23 stolen bases leads a deep and talented group of catchers for the 2022 season.
 
A 2021 NFCA First-Team Unanimous All-American, Kowalik looks to her senior season to continue one of the most prolific careers in Kentucky Softball history this season and it all starts Thursday. However, with all of her offensive prowess, let's not overlook her defensive strength and importance to this team.
 
In 2021, Kowalik caught over 300 innings, by far the most on the team, and she threw out four runners behind the plate. Her head coach, Rachel Lawson, was a catcher at UMass, so who better than Lawson to teach Kowalik how to be the best in the game.
 
Kowalik has won every conceivable preseason honor, all-american status, preseason team spot and more – but now her attention turns to the season.
 
Joining Kowalik behind the plate is a talented and athletic group of catchers for the 2022 season. Freshman Hallie Mitchell enters the equation as a first-year player out of Forsythe, Ill., and looks to play a major offensive and defensive factor in 2022.
 
Ella Emmert from Lexington, Ky., also joins UK as a freshman this season after a strong offseason where she grew in the weightroom and continued to gain strength all offseason. Emmert graduated from Lexington Catholic HS and will wear No. 64 this season for the Blue and White.
 
The catcher position is one of the most important on the field of play – and it might just be the deepest position for Kentucky in 2022.
 
For the latest on UK Softball, follow the Wildcats on Twitter and Instagram at @UKSoftball.