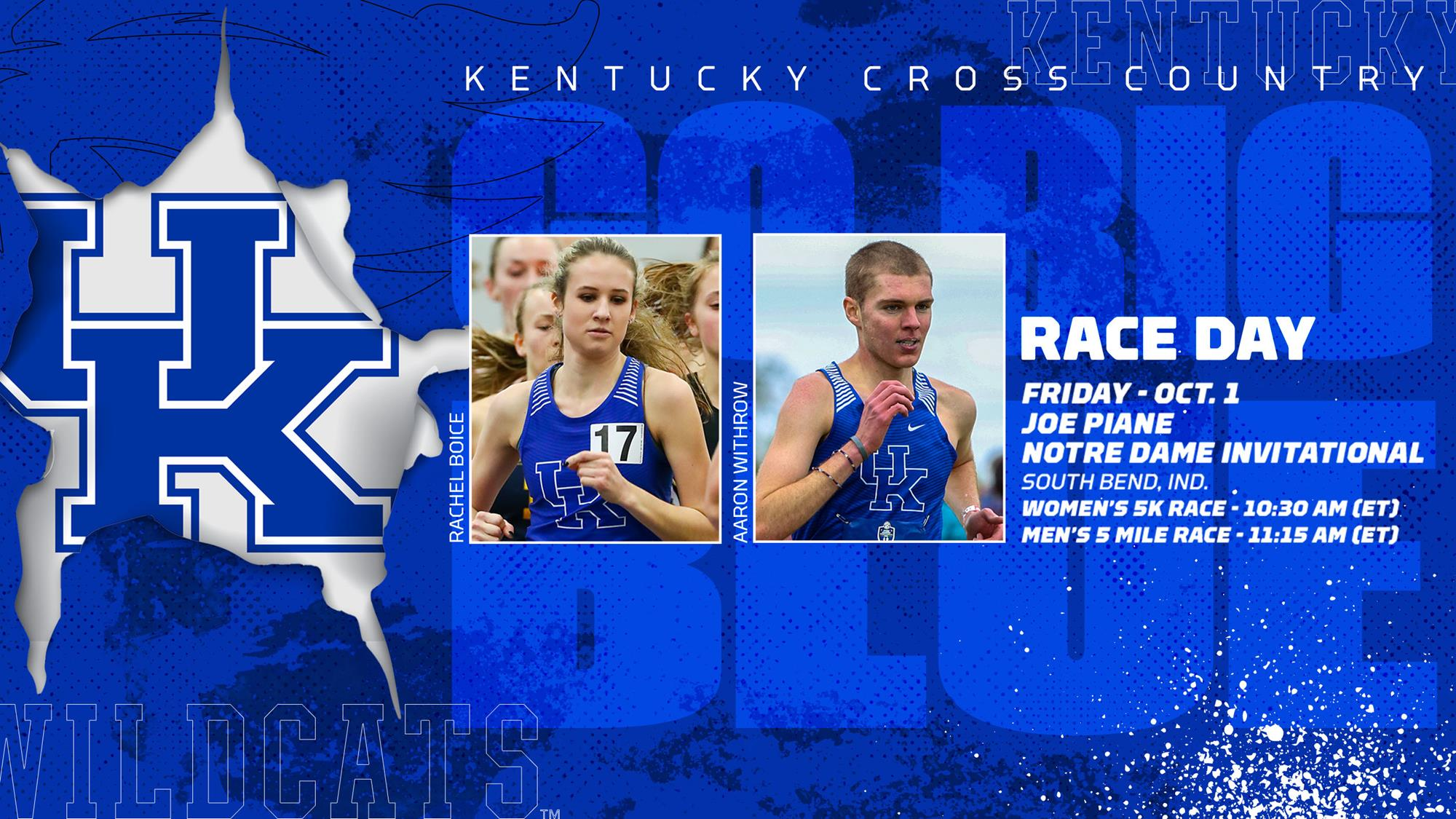 September 30, 2021 - 11:32 AM
UKXC Set for Notre Dame Invitational Meet
SOUTH BEND, Ind. — University of Kentucky cross country will compete in the Joe Piane Notre Dame Invitational at the Burke Golf Course hosted by the University of Notre Dame on Friday, October 1.  
The meet begins at 10:30 a.m. (ET) and consists of six races: three for men and three for women. The first race will be the women's 5K Blue Race followed by the men's five-mile Blue Race at 11:15 a.m., both of which will have the top eight Wildcats competing. 
This will be the Wildcats' biggest meet yet, competing against 51 other men's teams and 57 women's teams. Five other SEC teams will be in attendance, including Alabama, Auburn, Vanderbilt, Florida and Ole Miss. 
This meet will mark the return of 2020 SEC Cross Country silver medalist Jenna Gearing, looking to impress in her first meet of the season. 
Matt Duvall, the 2020 SEC Cross Country Freshman of the Year, will also be competing in South Bend. 
UKXC has had a solid start to their 2021 season, running for two team wins and three individual wins in two meets. 
At the Commodore Classic, graduate transfer Andre Bollam-Godbott and sophomore Tori Herman won their respective races, with Bollam-Godbott finishing the 8K in 24:41.2 and Herman finishing the 5K in 17:02.3.
Herman also led the women's team to a win, outracing the competition by 12 points with five runners in the top 10: Perri Bockrath (4th), Kaitlyn Lacy (6th), Rachel Boice (8th), Sophie Carrier (10th). 
In the first meet of the season, the men's team earned a win led by sophomore Ethan Kern in the men's 6K race. Three UKXC men finished in the top 10 behind Kern: Duvall (3rd), Jake Allen (6th) and Bollam-Godbott (8th). 
Kentucky cross country will also have runners racing in the Open Races, which have the same distances for the women and men as the Blue Races, but they begin at 12:00 p.m. and 12:45 p.m., respectively. 
Follow Kentucky Track and Field and Cross Country on Facebook, Instagram, Twitter and at UKathletics.com.