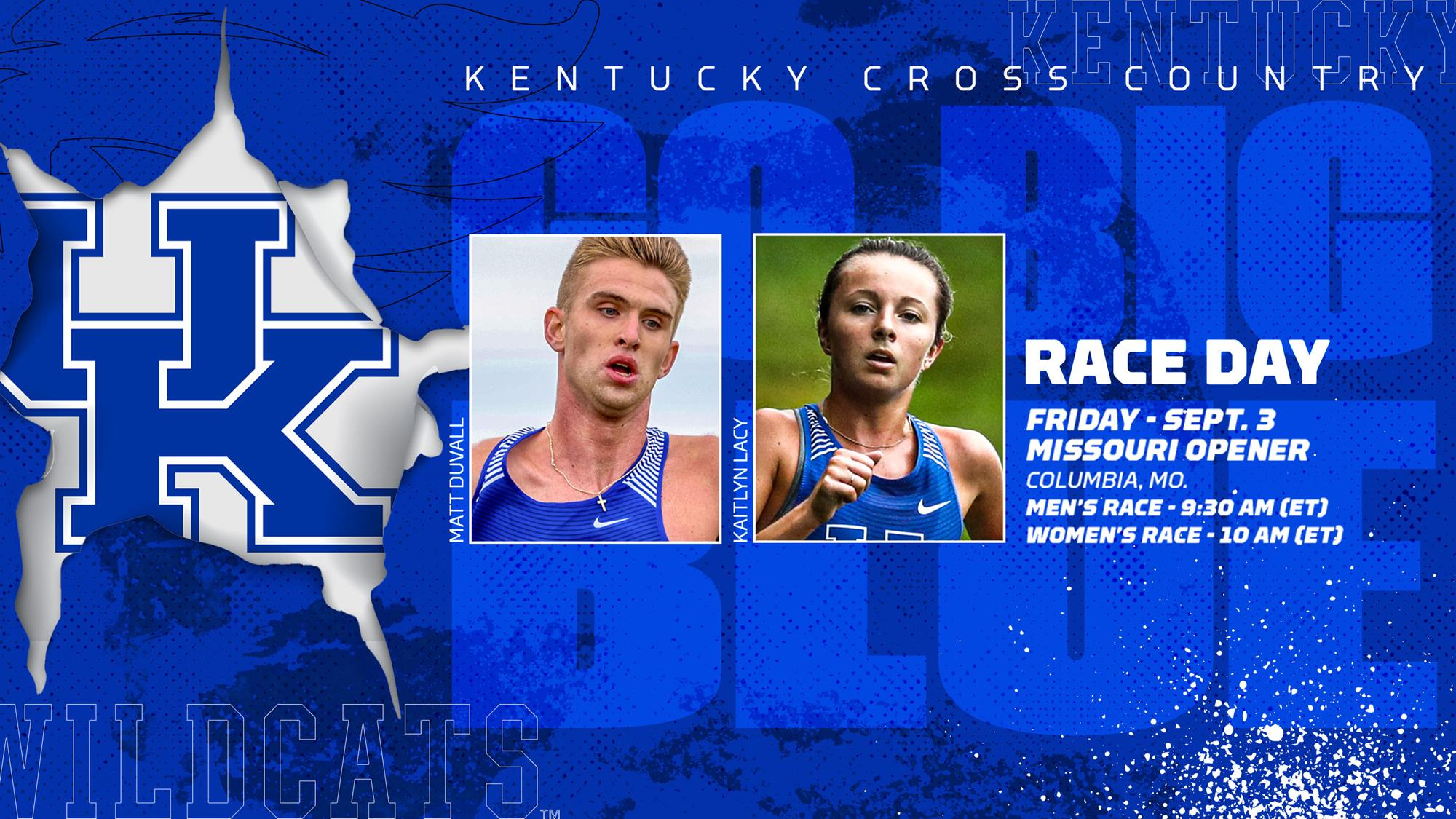 September 2, 2021 - 11:14 AM
UK Cross Country Travels to Mizzou for First Meet of 2021 Season
LEXINGTON, Ky. – The University of Kentucky cross country program will compete in its first meet of the season, the Missouri XC Opener, at the University of Missouri in Columbia, Missouri on Friday, September 3 beginning at 8:30/9:30 a.m. (CT/ET). 
The men will begin at 9:30 a.m. ET and the women will start running at 10 a.m. ET. 
Teams in attendance include Kentucky, Missouri, Arkansas and Vanderbilt for some early-season Southeastern Conference competition. 
Sophomores Matt Duvall, Harper Moore and Ethan Kern are some of Kentucky's returning headliners competing in the meet. 
Kentucky cross country last competed at the 2020 SEC Championships, where Duvall finished 15th in the 10K, followed by two more top-25 finishes from Moore and Kern. 
Kaitlyn Lacy, who finished 30th at the SECs in the 6k, will lead the women's team. 
The women's team has had an impressive showing in preseason polls in the weeks leading up to the first meet, ranking third in the U.S. Track & Field and Cross Country Coaches Association (USTFCCCA) poll for the southeast region. They narrowly missed the national top- 30 teams ranking by USTFCCCA. 
The men were ranked 7th in the region. 
SEC preseason polls ranked both Kentucky's men's and women's team fourth in the SEC after the teams finished fifth and fourth at the 2020 SECs in 2020, respectively. 
The Wildcats will run again at the Commodore Classic in Nashville, Tennessee at Vanderbilt University on Friday, September 17. 
Follow along with the Cats on Facebook, Instagram, Twitter and at UKathletics.com.