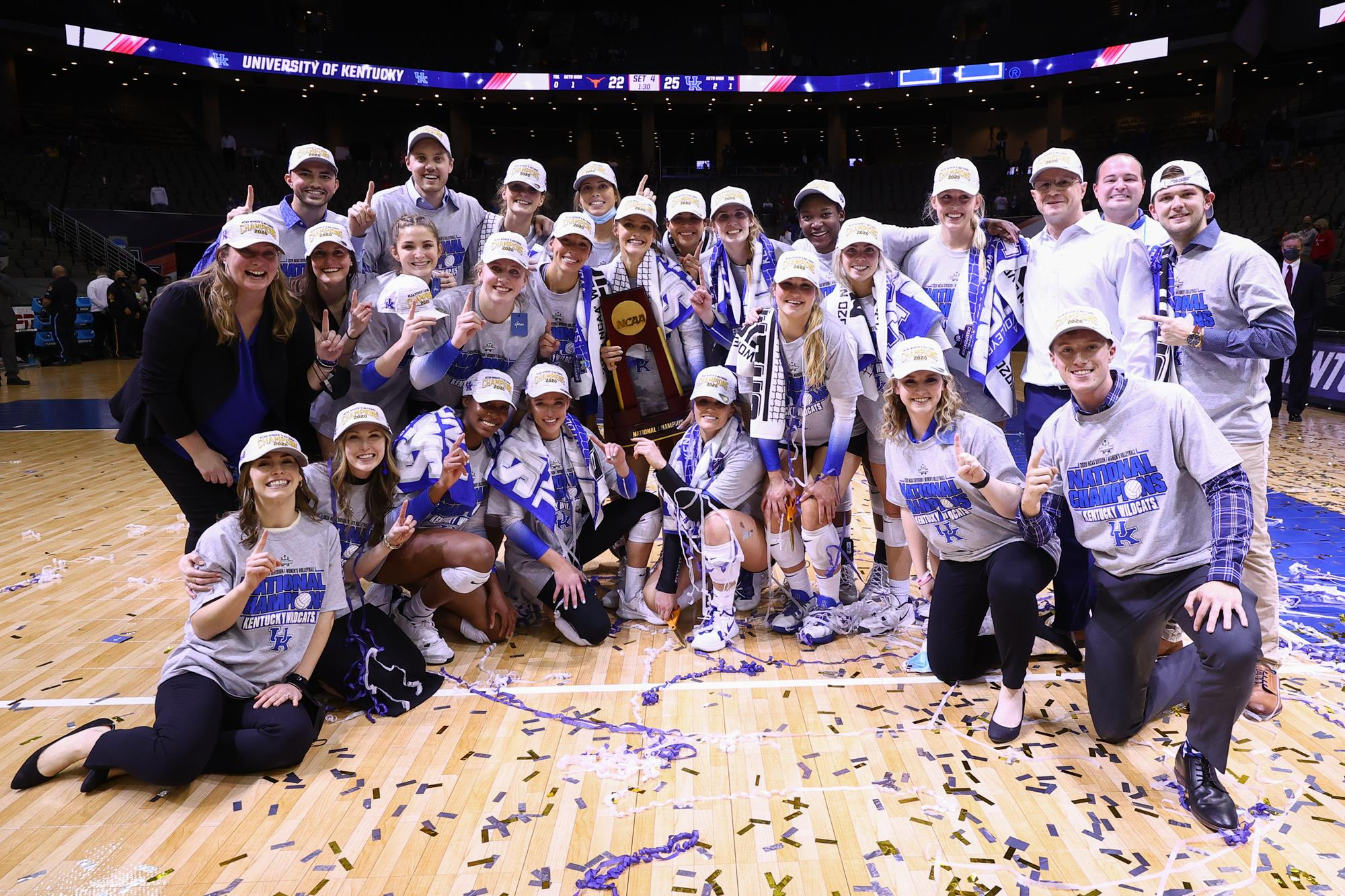 April 25, 2021 - 05:46 AM
Kentucky To Host Championship Celebration Sunday Afternoon
LEXINGTON, Ky. – After winning the 2020 NCAA National Championship on Saturday night, the Kentucky Athletics department will host a national championship celebration party inside Memorial Coliseum at 2:30 p.m. ET on Sunday afternoon.
 
Admission to Memorial Coliseum is free.
 
Doors will open at 2 p.m. ET, with the program expected to get underway around 2:30 p.m. ET, depending on the team's travel time from the Blue Grass Airport to Memorial Coliseum.
 
Fans will be asked to adhere to masking and social distancing guidelines while inside Memorial Coliseum.
 
Parking is available around Memorial Coliseum, with all lots off patrol on Sunday.
For those who are unable to attend, LEX18 will stream the celebration and it will be available on the LEX 18 app on Apple TV, Roku, Android TV and Amazon Fire TV.
 
Follow along with the Wildcats on Twitter, Facebook and Instagram, and on the web at UKathletics.com.