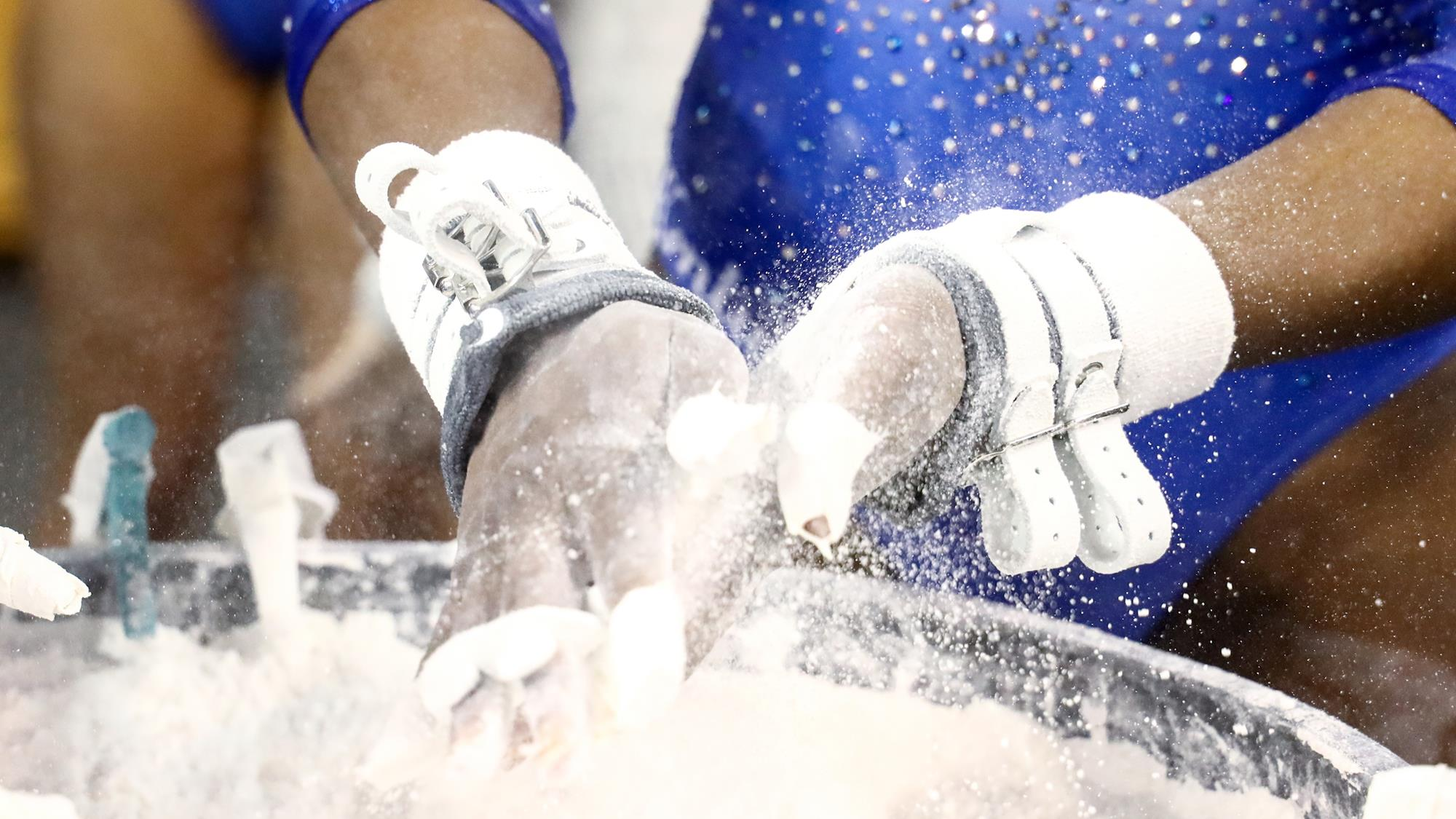 January 7, 2021 - 09:37 AM
No. 12 Kentucky to Begin Season at No. 6 Alabama
LEXINGTON, Ky. – The No. 12 Kentucky Wildcats are set to commence the 2021 gymnastics season on the road against the No. 6 Alabama Crimson Tide on Friday at 9 p.m. ET, televised live on ESPNU.
 
The ESPN networks' upcoming coverage of "Friday Night Heights" will feature all eight Southeastern Conference institutions in action as the first installment of each team's unique eight-meet, conference-only schedule slated to conclude with the SEC Championship on March 20 in New Orleans.
 
Kentucky has emerged victorious in three consecutive SEC openers, while Alabama has won two over the same three-year span. The teams split their last two head-to-head matchups.
 
The Wildcats are led by 10th-year head coach Tim Garrison, who notched his 100th career victory last season. Kentucky returns All-SEC junior Josie Angeny, as well as 2020 SEC All-Freshman honoree Raena Worley, to a program looking to replace the production of 11-time All-American Mollie Korth and three additional 2020 graduates.
 
Angeny set career highs on balance beam (9.950), vault (9.875) and uneven bars (9.825) last season, earning the first three event wins of her career on beam. Worley's career-best floor exercise of 9.950 was complemented by career highs of 9.925 on beam, 9.875 on bars and 9.825 on vault, as well as an all-around career high of 39.425. The Riner, Virginia, native earned three-first place finishes on floor and one on beam to go along with back-to-back SEC Freshman of the Week nods in January 2020.
 
Friday's regular season contest will mark the first of two between the sides, which are set to reconvene in Lexington on Friday, Jan. 29. The Tide defeated the Cats 197.200-196.650 at Coleman Coliseum last season.
 
UK Athletics is offering fan cutouts, which may feature an image of a person or pet, to be placed inside Memorial Coliseum on the day of each home meet. At this point, the anticipated attendance for this season is up to 15% of normal arena capacity and tickets will be sold on a single-meet basis only. All plans are subject to change based on evolving information, as well as local, state and national public health developments.
 
For the latest on the Kentucky gymnastics team, follow @UKGymnastics on Twitter, Facebook and Instagram, as well as on the web at UKAthletics.com.