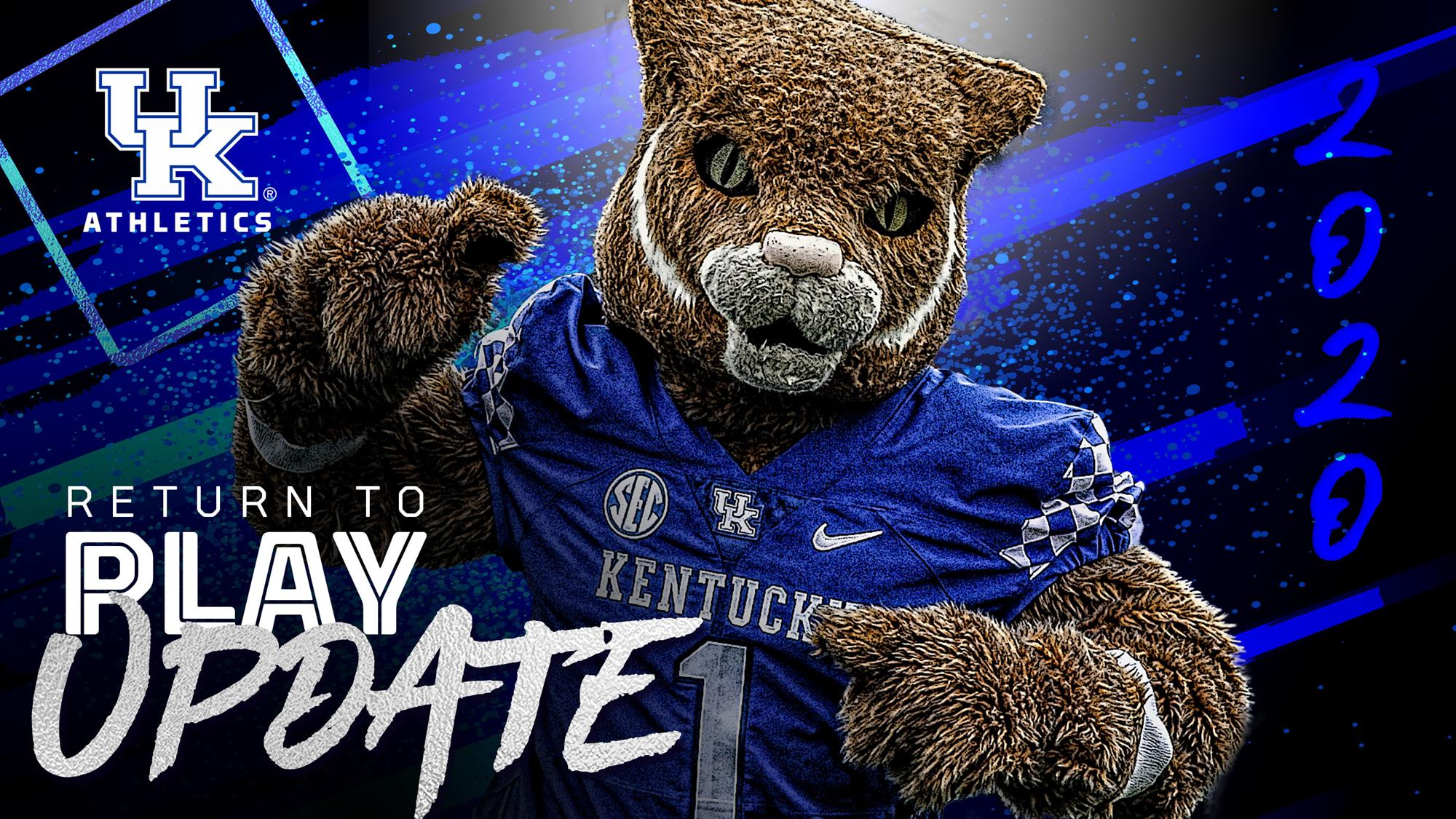 The Southeastern Conference announced Thursday (July 30) an adjusted schedule for the 2020 football season. As a result, the start of the season has been delayed and Kentucky football will now play a 10-game schedule, all against SEC opponents, beginning on September 26. A revised schedule for the 2020 SEC football season will be announced at a later date. UK's 10-game schedule will include one mid-season open date and an open date on Dec. 12. The SEC Football Championship Game will be played Dec. 19 at Mercedes Benz Stadium in Atlanta, rescheduled from the original date of Dec. 5.
 
"Our adjusted schedule puts us in the best possible position to play the 2020 football season," Athletics Director Mitch Barnhart said. "We are excited to focus as a football program and an athletics department on preparing to kick off the season on Sept. 26." The adjustment allows SEC universities to focus on the healthy return of campus communities and the gradual re-introduction of athletics, as the 14 members of the SEC continue to monitor developments related to COVID-19. The actions were taken following extensive discussions and thorough deliberation among the SEC's Presidents and Chancellors, Athletics Directors, Conference Office staff, and medical advisors, led by the SEC's Return to Activity and Medical Guidance Task Force.
 
With the adjusted schedule, UK's annual rivalry game with Louisville will not be played this season. The SEC's decision to limit competition to Conference-only schedules and rescheduling of the SEC Championship Game is based on the need for maximum flexibility in making any necessary scheduling adjustments while reacting to developments around the pandemic and continued advice from medical professionals.
 
"I fully support the SEC's decision to move to conference-only games, though we are disappointed we won't have the chance to compete with Louisville for the Governor's Cup this season," Barnhart said. "That series means a great deal to the Commonwealth and we look forward to working with Louisville to continue the series in seasons to come."
 
We are still working with university, SEC and state officials to determine capacity and attendance protocols for our five home games. As soon as details are finalized, we will share additional information with ticket holders via email. If you have questions or need special accommodations, please contact the UK Ticket Office at (800) 928-2287.
 
Thank you for choosing to Invest in Blue and continuing your support of 500+ student-athletes in competition and the classroom.