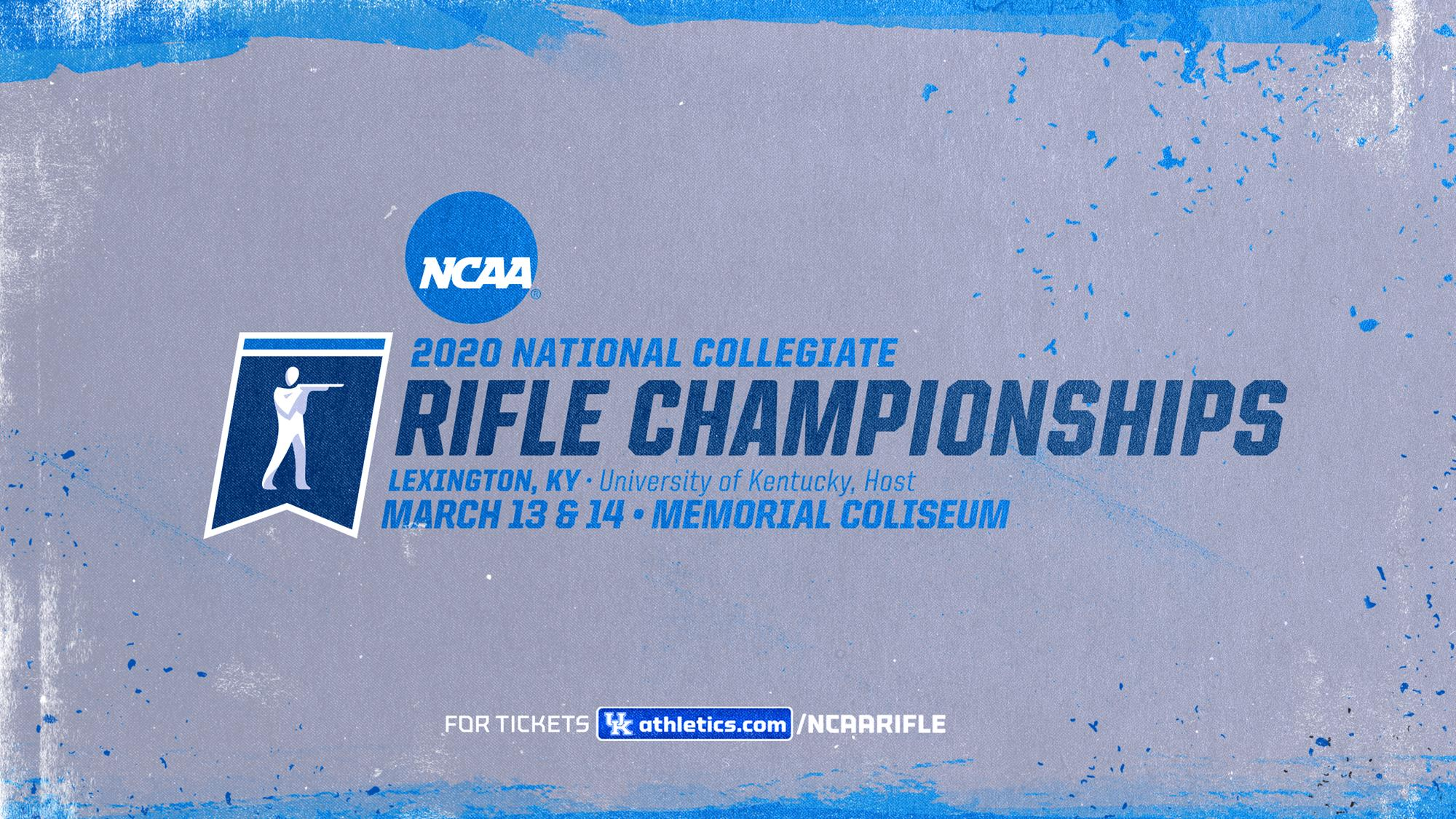 LEXINGTON, Ky. – The University of Kentucky rifle team has qualified for its 26th NCAA Rifle Championship as the Wildcats were one of eight teams selected to compete in the national event from March 13-14 in historic Memorial Coliseum in Lexington, Kentucky.
 
Kentucky, which is currently ranked first nationally and won the regular-season Great American Rifle Conference Championship, has won the national title twice – 2011 and 2018 – with six runner-up finishes.
 
Last Saturday's NCAA qualifying score was the last factor in determining the field for the 2020 NCAA Rifle Championships. Each team's three score aggregate average – the score based on each team's highest three regular season scores fired at three different locations – has already been recorded. Last weekend's qualifier score was added to that average and Kentucky along with Air Force, Akron, Murray State, Nebraska, Navy, TCU and West Virginia had the eight highest combined scores, thus qualifying for the NCAA Championship.
 
Kentucky's three-score aggregate average was 4727, which was added to its NCAA Qualifying mark of 4723 for a 9450 total score.
 
Kentucky will play host to the 2020 NCAA Championships in Memorial Coliseum on March 13-14. Tickets are available online at UKAthletics.com/NCAARifle. Individual and team competitions in smallbore three-position (60 shots) will be held Friday, March 13, and individual and team competitions in air rifle (60 shots) will be held Saturday, March 14. The overall team champion will be determined by combining the smallbore and air rifle team total scores into one aggregate score for each institution.
 
UK's last event prior to the national championships is the annual GARC Championships, which will be held Friday and Saturday in Memphis, Tennessee.  
 
For the latest on the Kentucky rifle team, follow @UKRifle on Twitter, Instagram and Facebook, as well as on the web at UKathletics.com.