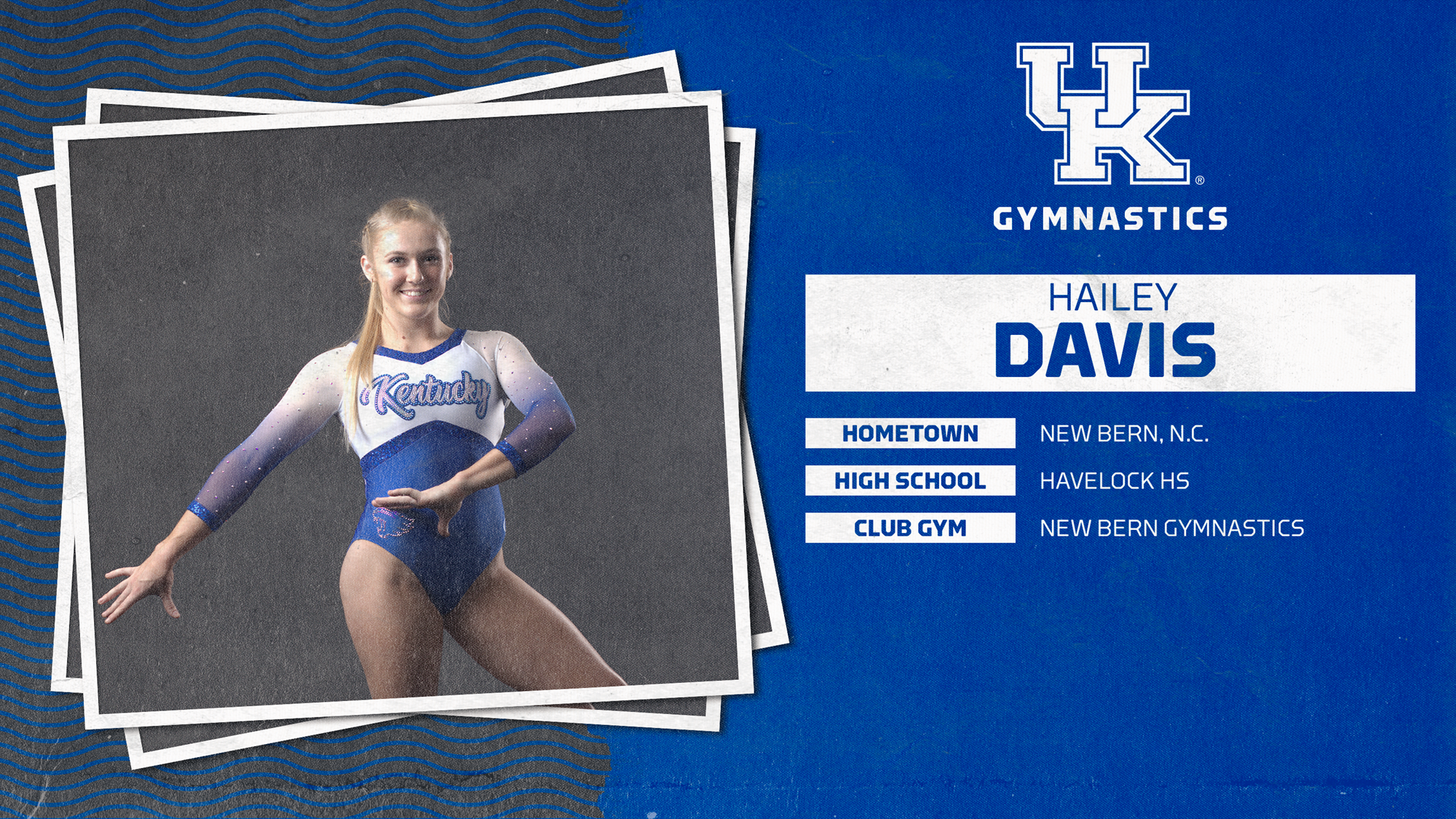 February 10, 2020 - 04:14 PM
UK Gymnastics Inks Hailey Davis to Class of 2020
LEXINGTON, Ky. – After signing five high school seniors to its class of 2020 last November, the Kentucky gymnastics program added Hailey Davis to its list of signees set to arrive on campus next season.
 
With early enrollee Ashlyn LaClair having already joined the 2020 Kentucky roster last January, Davis will unite with Bailey Bunn, Carissa Clay, Isabella Magnelli and Krista Zultevicz for her first collegiate season in 2021.
 
Davis commits to head coach Tim Garrison's program out of New Bern, North Carolina, where she competed at New Bern Gymnastics. The product of Havelock High School was a Region 8 national qualifier in both 2017 and 2018 and claimed a second-place finish on balance beam in the North Carolina state championships.
 
The daughter of a retired marine captain and elementary school teacher, Davis was named all-around champion of the 2020 Atlanta Centennial Classic last month.
 
To purchase tickets for the 2020 season, visit UKAthleticsTix.com. For the latest on the Kentucky gymnastics team, follow @UKGymnastics on Twitter, Facebook and Instagram, as well as on the web at UKAthletics.com.