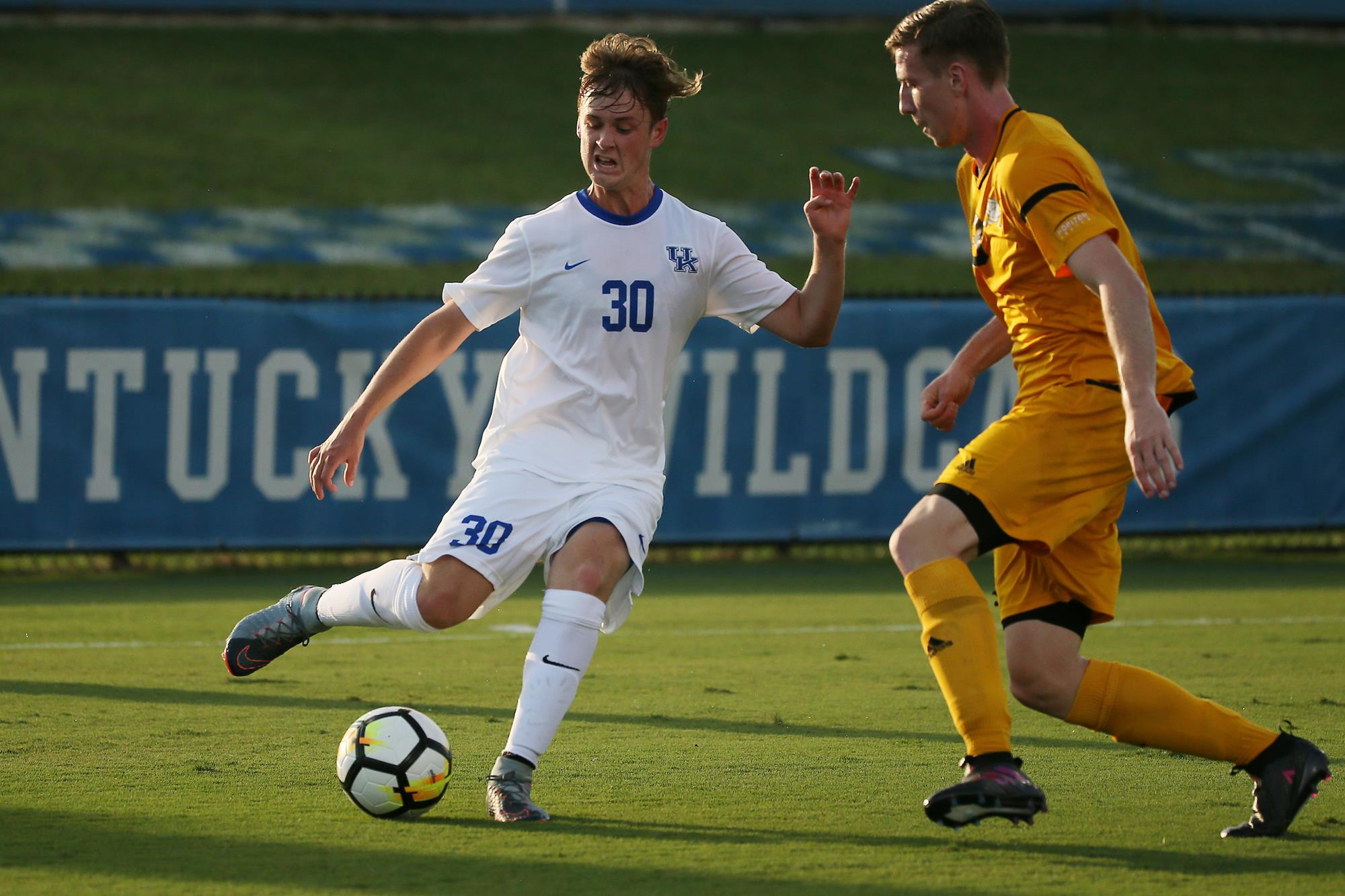 August 14, 2017 - 10:17 PM
Preseason Friendly: NKU 2-1 UK
Northern Kentucky defeated UK 2-1 in a preseason friendly at The Bell on Monday, Aug. 14.
NKU's Tom Suchecki scored two goals just before the half hour mark, with UK's lone goal scored by JJ Williams in the second half.
Kentucky's next preseason friendly will be Saturday at St. Louis. UK opens the regular season Friday, Aug. 25 at The Bell against Marquette.