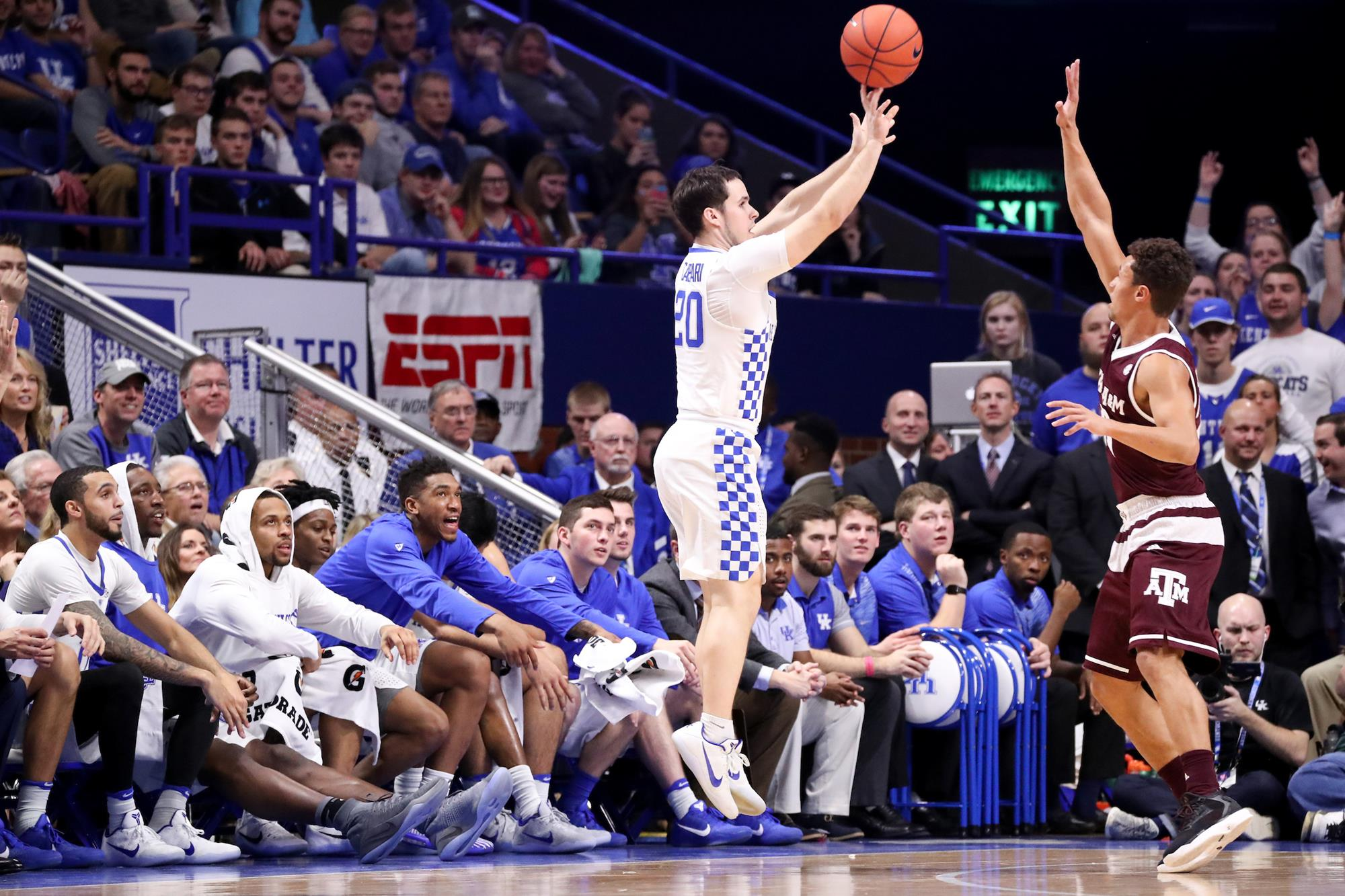 August 14, 2017 - 08:44 AM
Brad Calipari has Successful Trip to Croatia for Basketball Trip
LEXINGTON, Ky. – Kentucky men's basketball sophomore Brad Calipari enjoyed a successful eight-day basketball trip to Croatia as a part of the Global Sports Academy.
 
The squad made up of 14 collegiate players produced a 3-1 record in its four outings in eight days.
 
Calipari was terrific averaging 14.3 points, 6.5 assists and 3.3 rebounds a game. He opened the week by scoring 17 points, dishing out seven assists and hauling in four rebounds.
 
His stat line for the second game included 13 points, six assists and two rebounds. In game three, he notched eight points, six assists and three rebounds. His most productive game came during the last outing of the trip. Calipari scored a trip-high 19 points and matched highs with seven assists and four rebounds.
 
The team, coached by Bucknell assistant coach Joe Meehan, played four games against professional teams from the region: Zadar, Sibenik, Kastela and Split. During the trip, Calipari and his teammates also had the opportunity to attend cultural events and see historical sites in Croatia.
 
Global Sports Academy was incorporated in 1991 to create and arrange athletic competition between equally matched teams at all levels internationally. Promoting international goodwill and a better understanding between nations through sports.
 
Calipari made 15 appearances during his freshman season, scoring eight points with three rebounds and two 3-pointers. He played in 12 of the first 15 games of the 2016-17 season and logged a career-high eight minutes vs. Cleveland State.
 
For the latest on the Kentucky men's basketball team, follow @KentuckyMBB on Twitter, Facebook, Instagram, Snapchat and on the web at UKathletics.com.