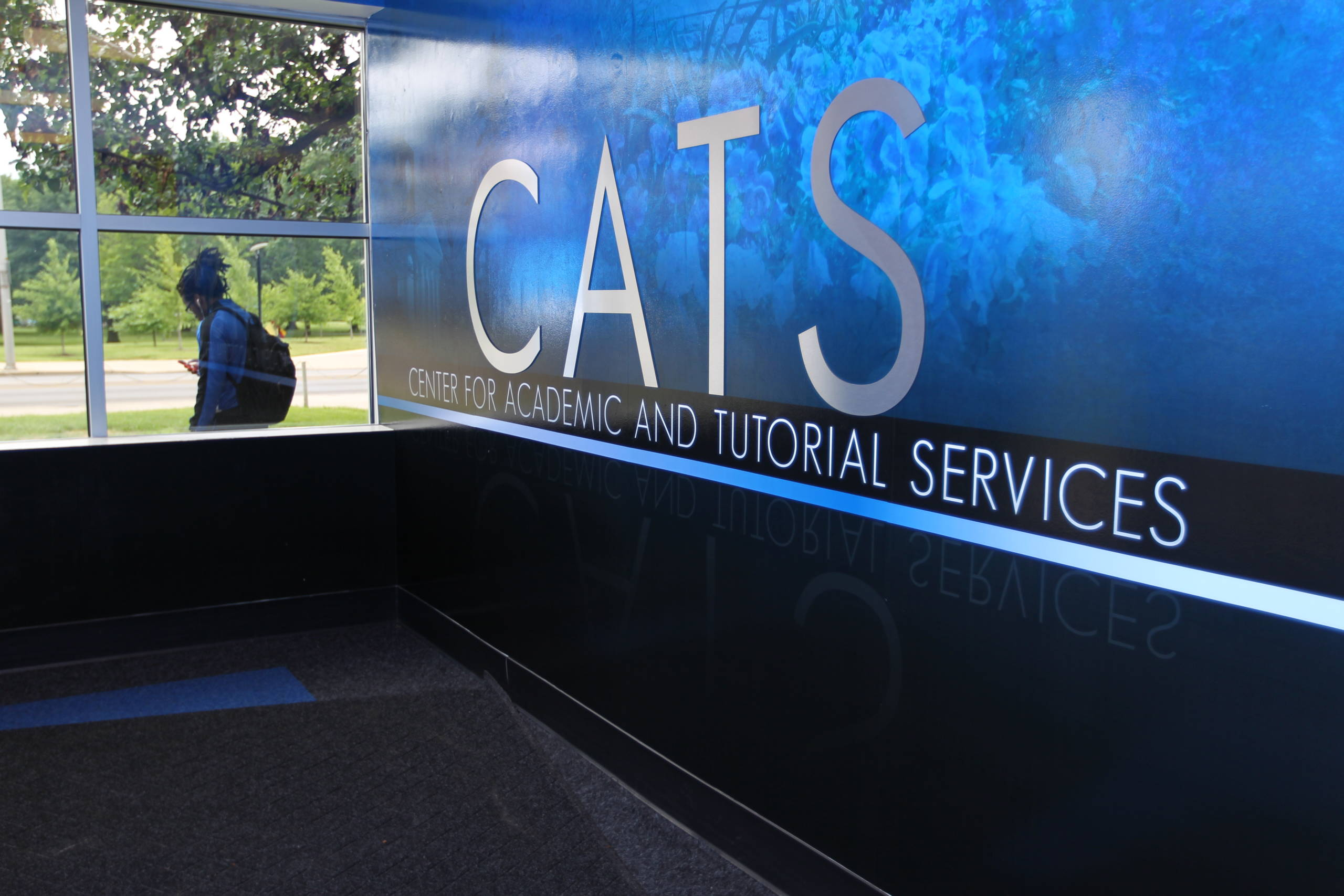 August 4, 2017 - 09:58 AM
Life Skills Program Preparing Cats for Next Step
More than 480,000 students across the United States will compete as NCAA athletes in 2017-18. While only a fraction of those competitors will continue their playing careers among the professional ranks, the percentage of those who will earn a degree from their respective institution is much more staggering.
Eighty-six percent of Division I student-athletes complete their degrees at the institution for which they spend up to four years competing. Division II athletes boast a 71-percent graduation success rate, while Division III leads all levels at 87 percent (all data from NCAA.org).
As hundreds of thousands of students who dedicated nearly the entirety of their first two decades of life to sports close the final chapter of their athletic careers, the reservoir of predetermined solutions that once appeared boundless now empties. Class schedules become hopeful resumes. All-America accolades become documented experiences. Answers become questions.
For most NCAA student-athletes, life beyond both the classroom and the playing surface brings far more uncertainty than stability. Despite the incredibly high rate of sustained success that brought almost half a million students to this point, many college athletes graduate without a sense of direction going forward.
At the University of Kentucky, Dustin Lewis and the rest of the Center for Academic and Tutorial Services (CATS) administrators work to change that.
"It's great if you go four years here at Kentucky, you have all these great experiences both on and off the field, and you do well in school – what's that next step?" Lewis said. "What are you going to do with that degree? When it comes to the career development program, my main goal is to help place them in whatever that next phase of life is, whether it's a full-time job, an internship, or graduate school."
Lewis heads UK Athletics' Life Skills Program, a branch of the CATS department dedicated to assisting both current and former Wildcats with professional life after graduation.
"We ask so much of our athletes," said Lewis. "That's where they differ from a regular 'Joe Smith' on campus. Most students have more free time to go to the (James W. Stuckert) Career Center, or to go to career fairs. Student-athletes can't put in the time to research this stuff. That's one reason why I have a job here: to let kids know that not only do these services exist on campus, but that we have it just specifically here in athletics. My coworkers and I know what they're going through, so here's how we can help. Here's how we can put together a plan to get them from their senior year to that first year at their full-time job."
In addition to his day-to-day responsibilities as an academic counselor for the women's golf and rifle teams, Lewis spends his time offering career advice to student-athletes across all 22 of the university's varsity sports teams. He provides services such as assistance with professional documents like resumes and cover letters, major selection, job and internship placement, and other preparation materials.
After administering interest inventories to those seeking career selection assistance, Lewis encourages the athletes to research their results as much as possible to gain a better understanding of how life may shape itself in the coming years.
"The person I work with the most is the person who has no idea what they want to do," Lewis said. "They've never thought about it. Obviously, we work in athletics, and there's a lot of money in professional sports. But, I tell students all the time, 'Don't put all your eggs in the pro sports basket. That should be your backup plan.' But, a lot of them don't have a backup plan."
Lewis has collaborated with a diverse collection of athletes, ranging from 2016 football senior Ryan Timmons to 1998 men's basketball national champion Heshimu Evans. The corporate relationships Lewis has developed have led to pipelines for full-time positions with Northwestern Mutual, Aerotek, Frito-Lay and numerous other companies. Additionally, he's aided student-athletes in securing internships with ESPN, Nike, WKYT and various other businesses.
Like the students with whom he now works, Lewis's own college experience was riddled with ambiguity. The Elizabethtown, Kentucky, native began his secondary education at Bellarmine University, where he was a sports editor for the student newspaper. Less than two years later, Lewis transferred to Western Kentucky University in pursuit of a bachelor's degree in sports journalism. However, one final change of heart convinced him to abandon his major altogether, ultimately leading him to a degree in public relations.
Once Lewis – the son of two medical nurses – earned a flexible college degree that did not include programmed career implications, he was unsure where to turn next. An internship at Transylvania University in Lexington, though, led him to a chance meeting with Bob Bradley, for whom Lewis would agree to work. Bradley was the founder of UK Athletics' CATS program, the country's first academic center for student-athletes.
"I honestly just kind of fell into this by the grace of God," said Lewis. "I met the right people. I have a passion for this area not only because I think it's important, but because of my own experience."
Lewis has been assisting Bradley with helping students like himself since 2009.
"The Life Skills program is of immense value because it addresses issues beyond the academic success of our student-athletes, helping them grow as a person," said Bradley. "The career development part of the program prepares them for the world of work, while the personal development part addresses life issues that each student-athlete may face while in college, and the community outreach part takes them outside of their self and helps them realize there are others they can help. These, along with academic enhancement, encompass a total-person program."
Some athletes, like former gymnast Liz Ames, have revisited UK's Life Skills program far beyond their playing days. Ames competed for the Wildcats from 2011 to 2012, but worked alongside Lewis just earlier this year.
"The CATS Life Skills program has been beneficial to me because I was interested in a career change, and I was looking for guidance," Ames said. "(Lewis) and the CATS staff were there to help me while I was a student-athlete, and they were a great resource for advice on the direction of my career. They've helped me with tutoring and resume templating, as well as with career development and direction."
Despite a record of unparalleled achievement among his students, Lewis laments the fact that he must occasionally turn partner companies away when being asked about potential employment opportunities. Due to the nature of student-athletes' demanding schedules, Lewis puts forth a concentrated effort to garner participation from those who might need the Life Skills program most.
"We don't make mandatory," said Lewis. "I know I'm not for everybody, and I make that very clear when I meet with student-athletes. Some kids have parents who run businesses, and they're going to go home and work after graduation. Some kids want to be doctors and lawyers, so they're on a set path, and that's awesome. But it's easy for some student-athletes to lay all that planning aside. My job is to make sure that doesn't happen.
"Student-athletes face challenges that their non-athlete peers do not, including going to practices, physical therapy, weight training, media appearances, community service, competitions, and travel demands, all on top of school work," said Ames. "An athlete's time-management skills are tested to the fullest."
For this reason, Lewis, Bradley, and the rest of the CATS staff continually seek ways to improve the Life Skills program.
"There are no guarantees for any of us," Bradley said. "But, I know that our student-athletes who come in and follow our plan for them – taking advantage of the resources that CATS has to offer – often come back and tell us how thankful they are for what this athletic department did to get them ready for life."
For those who have found success in the Life Skills program, many questions have turned back to answers. Resumes are wielded like shining armor, and uncertainty has begun to reveal itself as steady optimism. The only thing for which Lewis can ask of the program is more student-athletes to share in its accomplishment.