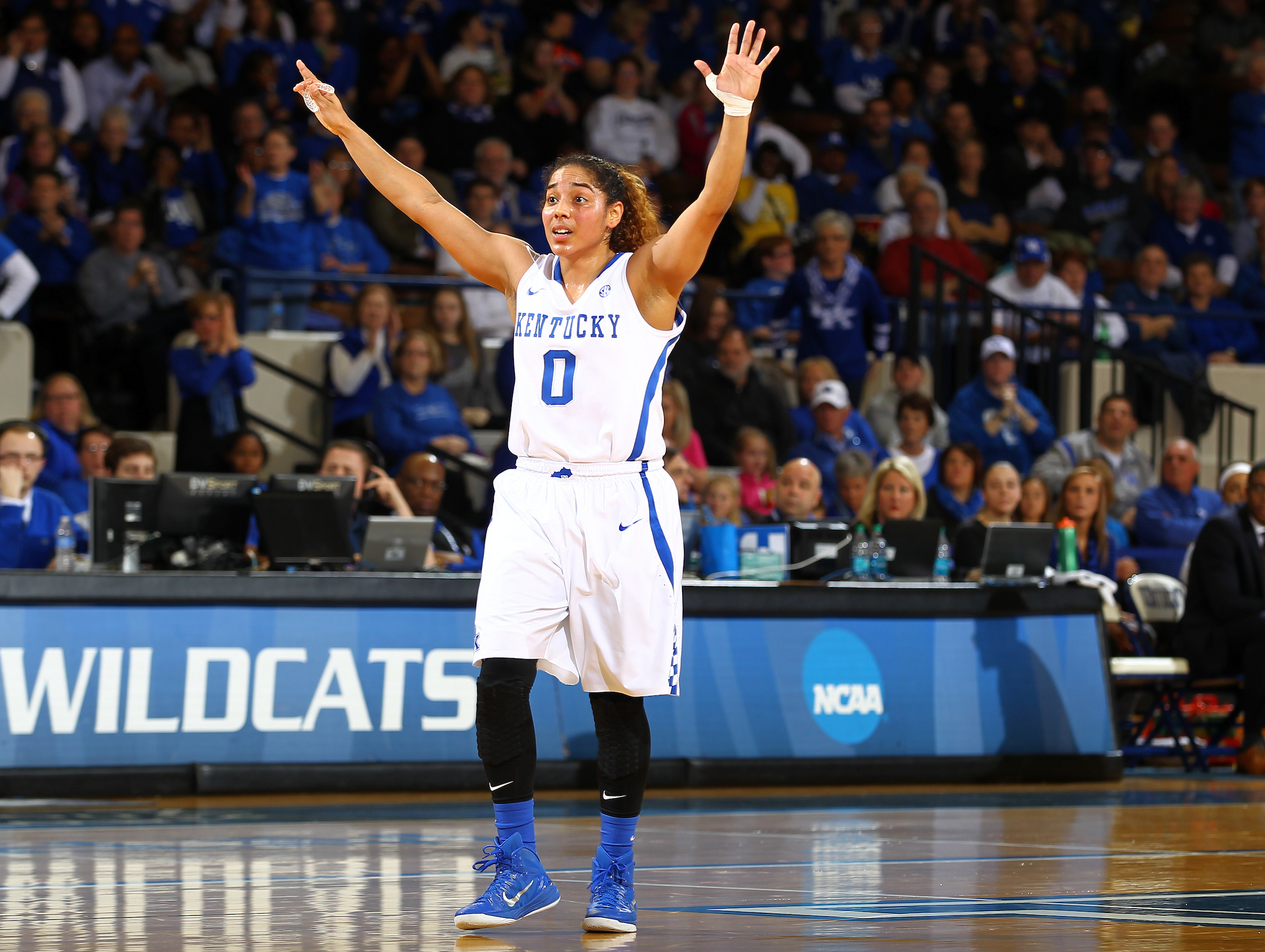 February 24, 2017 - 03:37 PM
Jennifer O'Neill Inks Training Camp Contract with Seattle Storm
LEXINGTON, Ky. – Former University of Kentucky guard Jennifer O'Neill has signed a training camp contract with the Women's National Basketball Association's Seattle Storm, it was announced by the club Friday. 
O'Neill, who had been playing professionally overseas the past year, began her professional basketball career in June of 2015 as she earned a spot on the Minnesota Lynx 12-person roster. 
The 5-foot-6 guard from the Bronx, New York, ended her playing career at Kentucky as one of the most prolific scorers in program history. She finished her career at No. 12 on UK's all-time scoring list with 1,356 points and hit 197 3-pointers, which ranked second all-time. She scored in double figures 74 times in her career, including 11 games of 20 more points. One of the highlights of her career was a school-record 43-point output in Kentucky's four overtime win over ninth-ranked Baylor in 2013.
In 2014-15, O'Neill came off the bench to average 14.4 points per game, second on the team and seventh in the league. She was named to the All-SEC Second Team and voted the SEC Sixth Woman of the Year for the second straight season. O'Neill graduated from Kentucky in May 2015 with a degree in kinesiology.
O'Neill appeared in 13 games for the Minnesota Lynx in 2015, and marked career highs of 12 points, five rebounds and three assists. O'Neill represented Puerto Rico at the 2012 FIBA World Olympic Qualifying Tournament in Ankara, Turkey, and averaged 7.0 points and 2.6 rebounds per game at the 2012 Centrobasket Championship in Morovis, Puerto Rico. 
For more information on the Kentucky women's basketball team, visit UKathletics.com or follow @KentuckyWBB on Twitter, Instagram and Snapchat, or Kentucky Women's Basketball on Facebook.