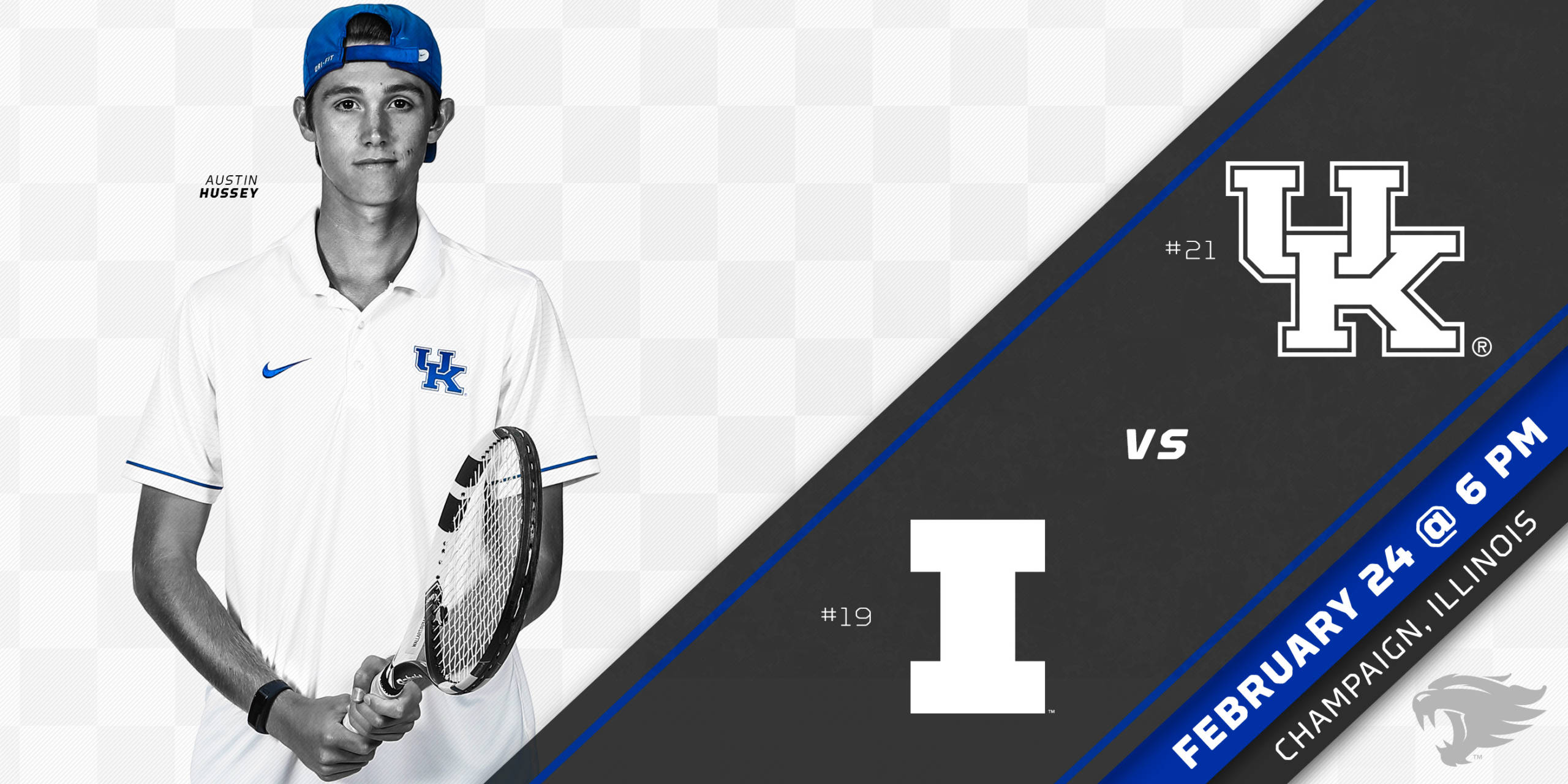 February 23, 2017 - 05:12 PM
No. 24 Kentucky Heads to No. 19 Illinois on Friday
URBANA, Ill. – No. 24 Kentucky men's tennis team will travel Urbana, Illinois to take on No. 19 Illinois on Friday at 7 p.m. ET at the Atkins Tennis Center. The match can be streamed live on FightingIllini.com.
Last weekend, the Wildcats dropped a heartbreaker with Michigan, 4-3. Michigan grabbed the doubles point, and the match went back-and-forth and came down to the final singles match on court six. Junior Will Bushamuka, senior Beck Pennington and senior Nils Ellefsen all earned wins over the Wolverines. 
Illinois is the fourth Big Ten opponent the Wildcats have faced this season, and UK is 1-2 in those matches. The Fighting Illini are currently 5-3, and will take on Northern Illinois on Friday before facing UK. Illinois has one ranked victory this season, a 4-2 win over Arkansas in the opening round of the ITA Kickoff Weekend. Illinois has two individuals ranked in the latest ITA rankings. Aron Hiltzik is ranked No. 23, and Aleks Vukic is ranked No. 29. 
Kentucky is 16-14 all-time against Illinois. Last season, UK welcomed the Fighting Illini to Lexington and defeated Illinois, 4-3.
UK has three individuals ranked in the latest Oracle ITA rankings. Sophomore Ryo Matsumura is the highest ranked at No. 21, while Bushamuka follows at No. 35. Ellefsen is also ranked for the first time this season at No. 78. 
The Cats will be back in action next weekend to begin SEC play. UK will welcome Tennessee to town on Friday March 3 at 5 p.m. and Georgia on Sunday, March 5 at 1 p.m.
For more information on the Kentucky men's tennis team, follow @UKMensTennis on Twitter or Kentucky Men's Tennis Team on Facebook.