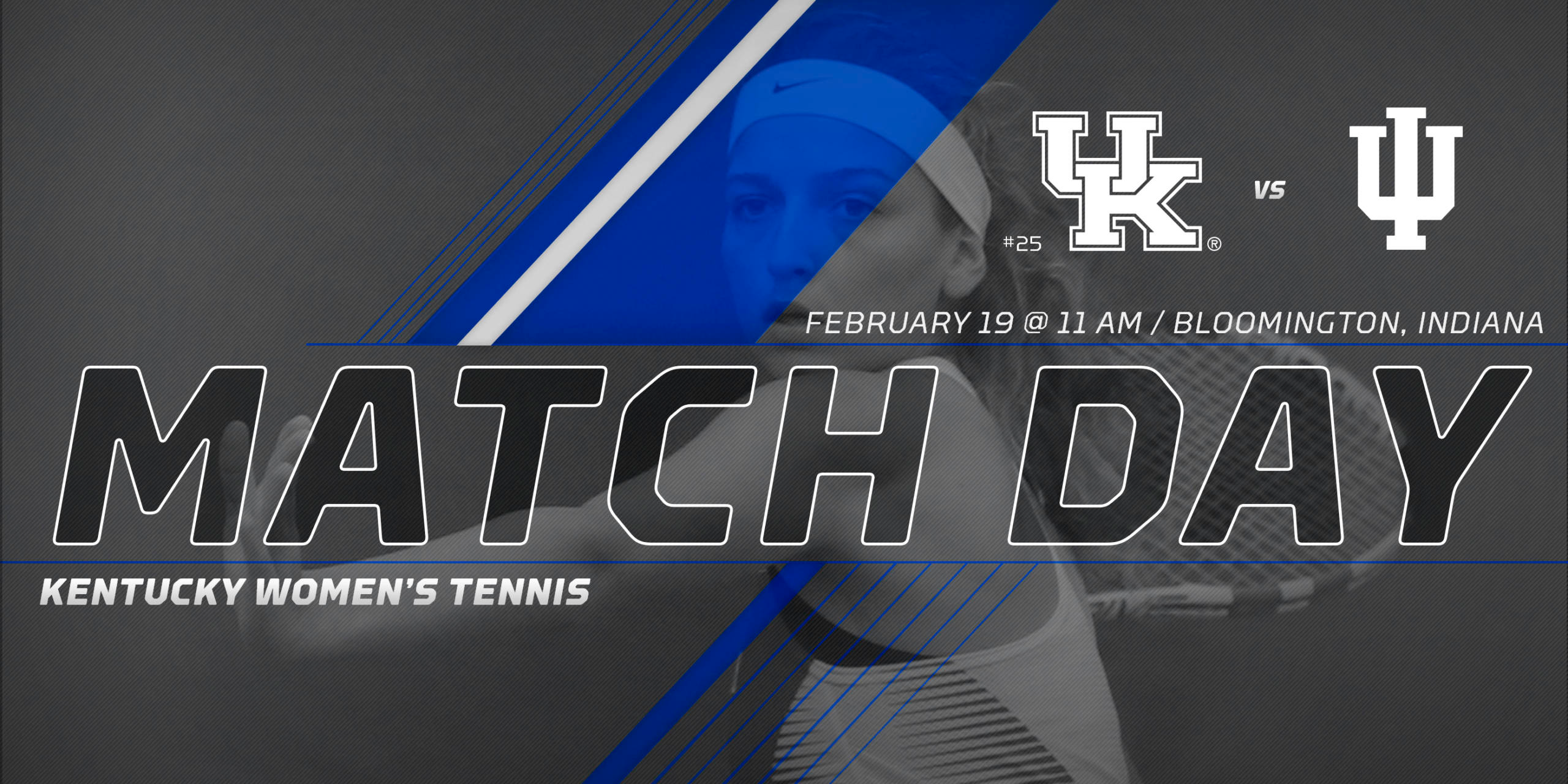 February 18, 2017 - 01:37 PM
No. 25 Kentucky to Face Hoosiers on Sunday
BLOOMINGTON, Ind. – The No. 25 Kentucky women's tennis team returns to action on Sunday morning, traveling to Bloomington, Indiana to square off with the Indiana Hoosiers. First serve is set for 11 a.m. ET.
Heading into the match, the Wildcats own a 5-1 overall record, including a 3-1 mark on the road. The Wildcats have not competed since Feb. 4, when they downed Big Ten opponent Penn State 6-1. 
Kentucky will look to even the all-time series record as IU currently holds a 20-19 advantage in matches played between the two programs. Last season, UK earned a 4-0 victory against the Hoosiers in Lexington.
KENTUCKY ATHLETES IN THE NATIONAL RANKINGS
Kentucky boasts the No. 1 doubles pair in the nation in senior Aldila Sutjiadi and junior Mami Adachi. They began 2017 as the nation's top-ranked pair after winning their first national title at the UTSA/ITA National Intercollegiate Indoor Championships on Nov. 22. The veteran tandem are 4-1 in the spring season after dropping a 6-3 decision to ninth-ranked Jada Hart/Ena Shibahara, the same UCLA pair they defeated in November to earn the Indoors crown.
Individually, Sutjiadi holds the No. 11 singles spot after putting together an 8-2 record in the fall season and winning the singles title at the 2016 Ohio Valley Regional Championships. The senior holds a 2-2 record in dual matches this season.
Sophomore Akvile Paražinskaite ranks No. 117 in the national standings. Paražinskaite earned her first victory over a ranked opponent in the season opener, taking down No. 94 Maddie Silver in a 6-2, 6-4 decision. The sophomore is 5-0 in dual matches this season, and 5-3 overall in the spring campaign.
SCOUTING THE HOOSIERS
Indiana is 5-3 so far throughout the spring season. In its most recent match, the Hoosiers suffered a 0-5 setback to Tennessee on Feb. 12.