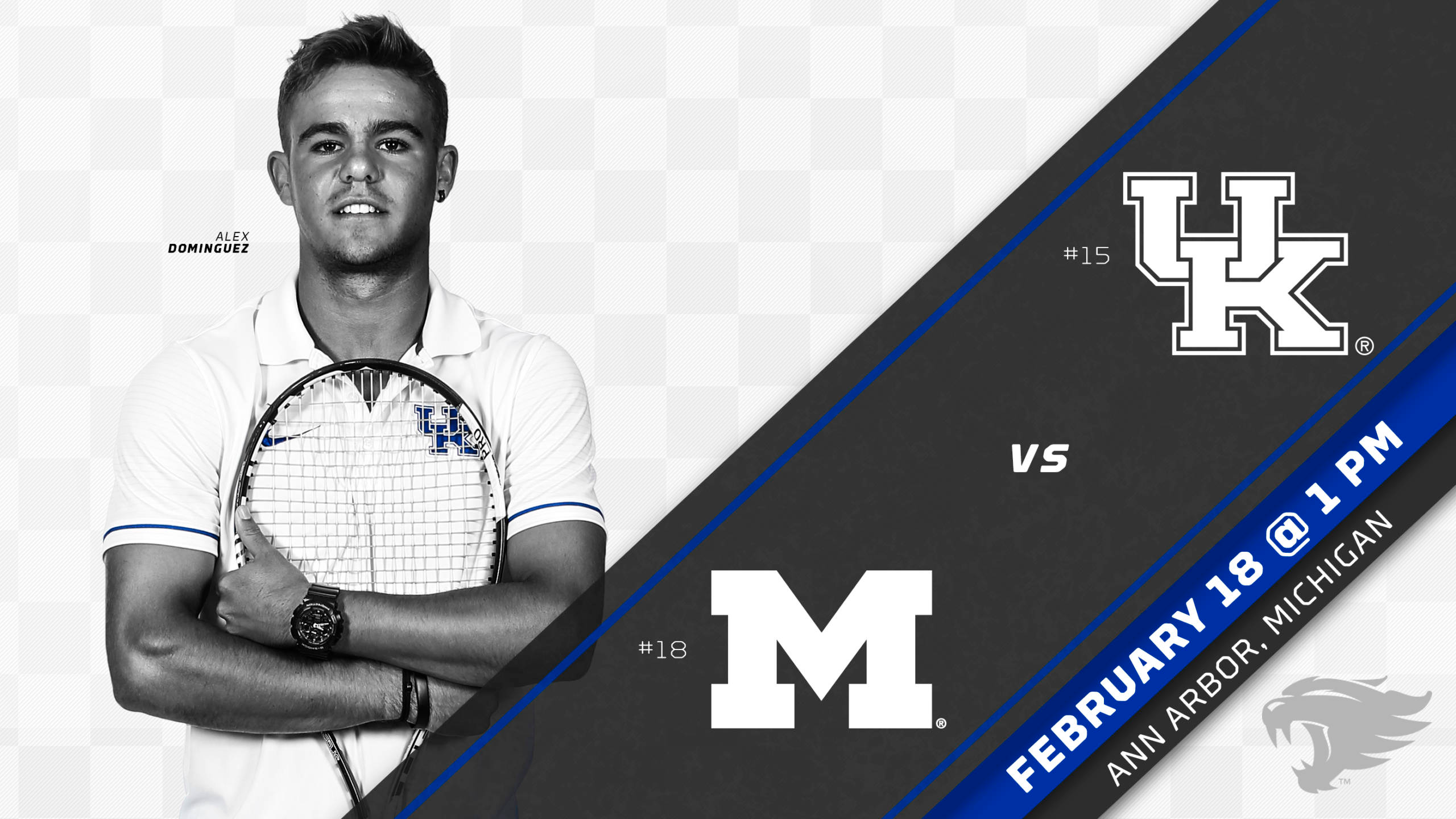 February 17, 2017 - 02:51 PM
No. 15 Kentucky Travels to No. 18 Michigan on Saturday
ANN ARBOR,
Mich. – The No. 15 Kentucky men's tennis team will travel to No. 18 Michigan to
take on the Wolverines on Saturday at 1 p.m. The match can be streamed live on MGoBlue.com.
Last
weekend, the Wildcats went 1-1 against two Big Ten Opponents. UK fell to No. 3
Ohio State, 4-1, to begin the weekend but swept Indiana, 4-0 last Sunday. The
duo of Beck Pennington and Enzo Wallart earned a ranked doubles win over No. 31
Raheel Manji and Kievion Tabrizi, 6-3. On Friday, Nils Ellefsen earned a
singles ranked win over No. 77 Martin Joyce, 6-4, 6-2.
Michigan is
currently 5-1 this season, with its lone loss coming to No. 16 Oklahoma in the opening
round of the ITA Kickoff. The Wolverines have two wins over ranked opponents,
No. 19 Columbia at 5-2 and No. 25 Arkansas, 4-0.  UM features one ranked singles player, No. 83
Kevin Wong. Wong's doubles duo with Jathan Malik is also ranked at No. 4.
Kentucky
welcomed Michigan to the Boone Tennis Center last year and UK won in a tight 4-3
affair.
UK currently
has two individuals ranked in the latest ITA poll. Sophomore Ryo Matsumura
comes in at No. 17, while junior Will Bushamuka joins him at No. 33.
After this
weekend, Kentucky will play another Big Ten team when they travel to Illinois
on Friday, Feb. 24. The match will begin at 6 p.m.
For more information on the Kentucky men's
tennis team, follow @UKMensTennis on
Twitter or Kentucky Men's Tennis Team on
Facebook.