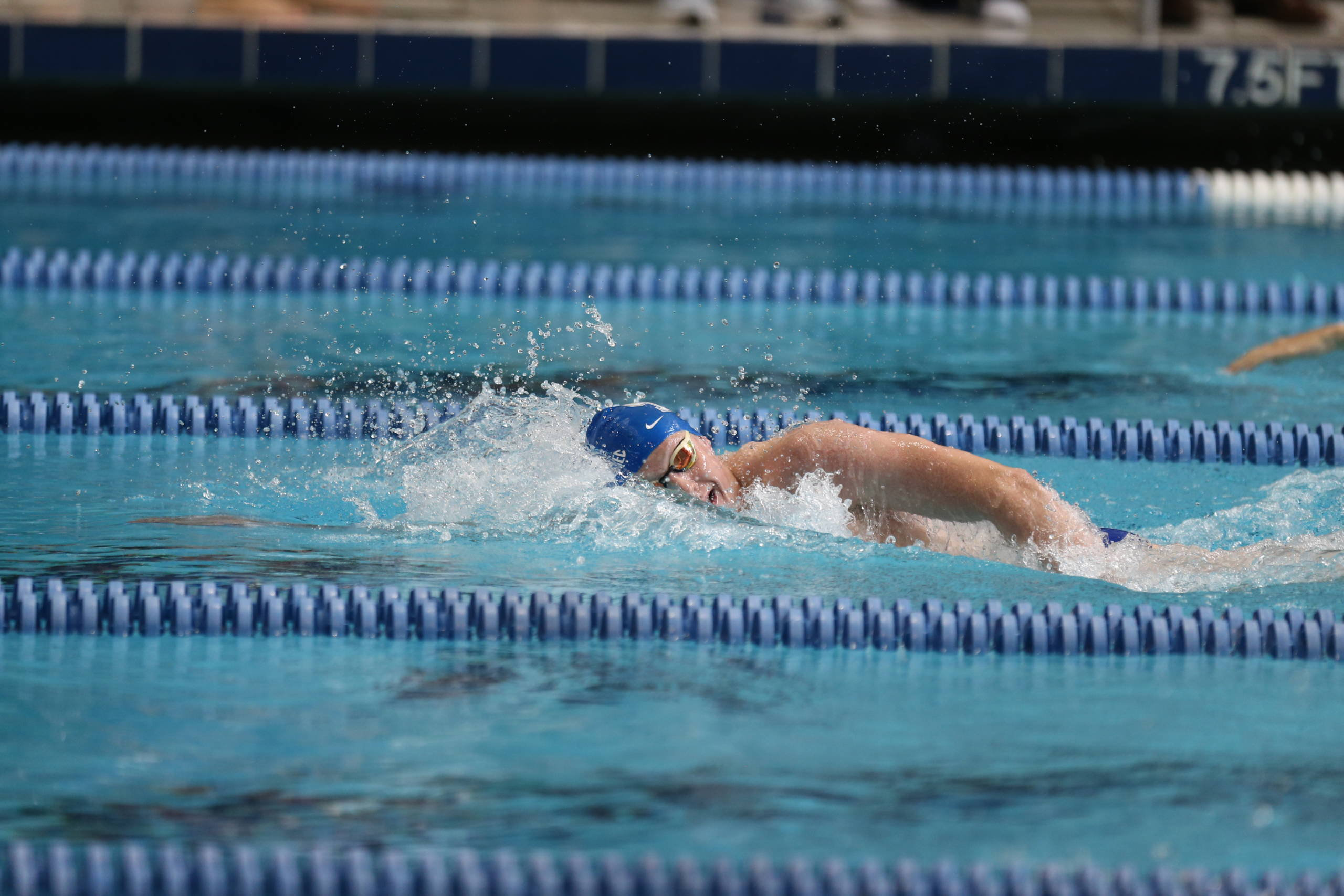 February 12, 2017 - 09:05 PM
Kentucky Completes Weekend at Ohio State Winter Invite
COLUMBUS, Ohio – Kentucky's representatives at the Ohio State Winter Invitational wrapped up a successful weekend inside the McCorkle Aquatic Pavilion on Sunday.  In all, the Wildcats combined to post three first-place finals finishes and 11 times that rank among UK's top-ten performance list.
The Wildcats started off strong as Jarod Kehl touched the wall first in the 500-yard freestyle with a B cut time of 4:21.79. Kehl's swim now ranks 10th in the Kentucky record book. In the same event, Rachael Freeman posted a PR 4:51.87 in the prelims, and finished second in the finals with a 4:52.24 swim.
Kentucky's second first-place swim came in the men's 400 individual medley, as Austin Haney claimed the title with a time of 3:50.97. The time catapults him to third on UK's performance list.
On the women's side, the Cats saw great success in the breaststroke events led by sophomore Allie Petersen. Petersen led UK in a sweep of the 200 with a time of 2:18.84, followed closely by Ally Dupay (2:18.95) and Lizzy Merriman (2:18.99). Her third-place time of 1:02.52 in the 100 breaststroke earns her sole possession of sixth in UK history in the event.  
Kentucky will return to action this week at the 2017 Southeastern Conference Swimming and Diving Championships.  The meet will run Tuesday through Saturday, Feb. 14-19, hosted by the University of Tennessee.