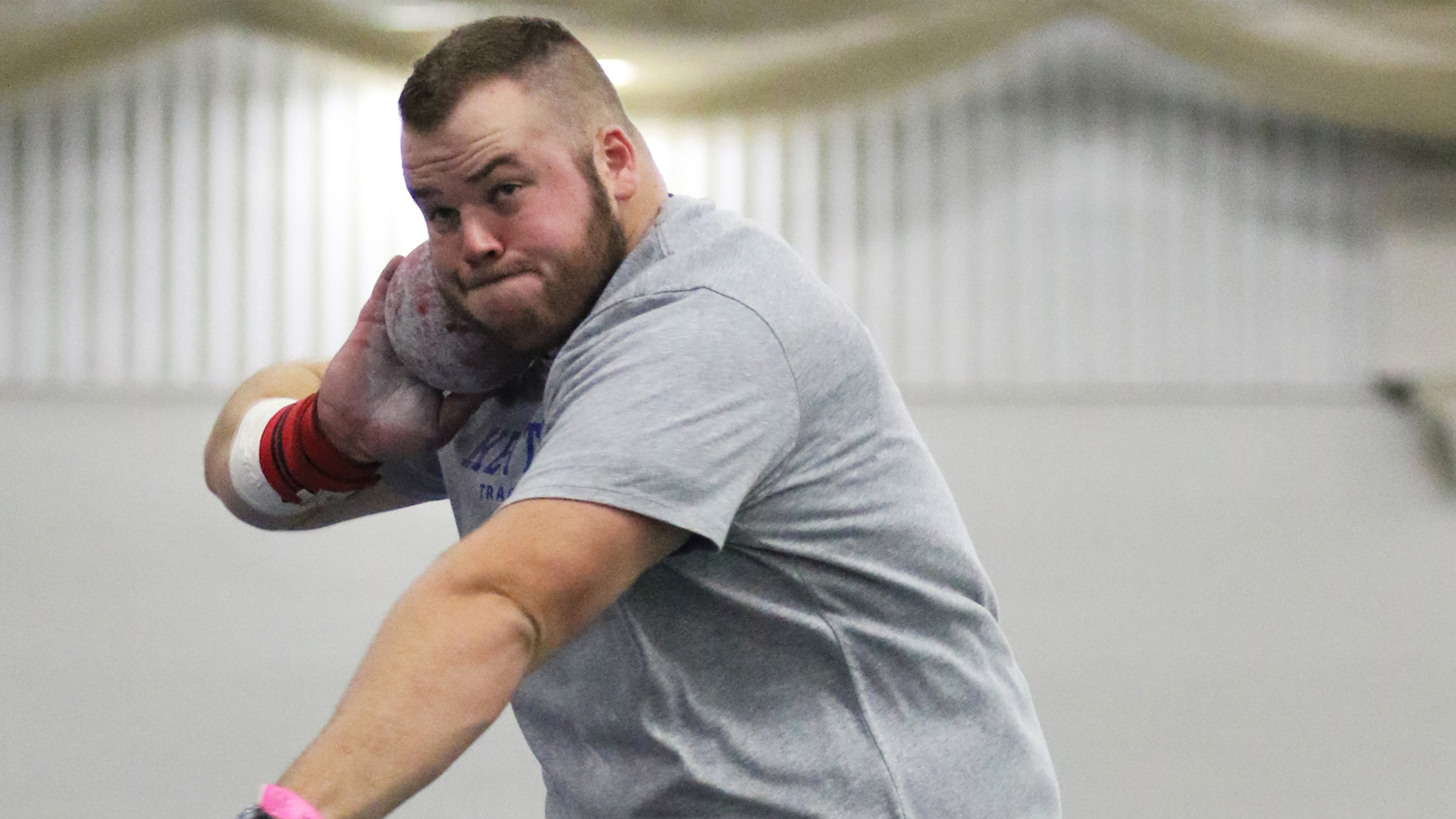 February 9, 2017 - 03:31 PM
UKTF Seeks Fine Tuning at Two Weekend Meets
FAYETTEVILLE, Ark., and AMES, Iowa – Kentucky track and field teams will spread out at two meets this weekend – Arkansas' Tyson Invitational and the Iowa State Classic. 
This weekend's meets will serve as a final regular-season tune-up for the Wildcats as the calendar inches to two weeks out from the start of the postseason. The Wildcats' schedule includes meets at Clemson and Ohio State next weekend, but the Wildcats will want to get their last competitive work in now and be able to rest next weekend ahead of the Southeastern Conference Championships Feb. 24-25 with Vanderbilt as hosts.
The Tyson Invitational begins at 2 p.m. ET on Friday, and continues at noon on Saturday. The meet will be broadcast on SEC Network+
Friday
and
Saturday
. FlashResults will cover
live results
.
The Iowa State Classic will start at 1 p.m. ET Friday, and continue Saturday at 2 p.m. ET.
FloTrack's
subscription service will broadcast the meet. PTtiming will handle
live results
.
The group heading to Arkansas is made up mostly of sprinters and jumpers. The group competing in Iowa consists of distance runners and throwers.
Kentucky Implications in NCAA Indoor Performance List Top Entries at Tyson
Men's 60m Hurdles
T2. Michael Dickson (North Carolina A&T)
T2. Grant Holloway (Florida)
5. Marquis Morris (USC)
T6. Aaron Mallett (Iowa)
T8. Nick Anderson (Kentucky)
10. Spencer Dunkerley-Offor (Texas)
Women's 60 Meters
2. Javianne Oliver (Kentucky)
3. Mikiah Brisco (LSU)
4. Teahna Daniels (Texas)
6. Aleia Hobbs (LSU)
7. Kianna Gray (Kentucky)
T8. Kortnei Johnson (LSU)
Women's 200 Meters
2. Deanna Hill (USC)
4. Gabrielle Thomas (Harvard)
5. Jada Martin (LSU)
7. Kendall Ellis (USC)
9. Kianna Gray (Kentucky)
Women's 60m Hurdles
3. Devynne Charlton (Purdue)
4. Jasmine Camacho-Quinn (Kentucky)
T6. Dior Hall (USC)
10. Mikiah Brisco (LSU)
Women's Pole Vault
1. Tori Weeks (Arkansas)
2. Lexi Weeks (Arkansas)
4. Annie Rhodes (Baylor)
6. Olivia Gruver (Kentucky)
7. Madison Heath (Duke)
8. Kathryn Tomczak (Air Force)
Women's Long Jump
1. Sha'Keela Saunders (Kentucky)
T8. Darrielle McQueen (Florida)
T8. Baileh Simms (Oklahoma)
Women's Triple Jump
3. Yanis David (Florida)
5. Shardia Lawrence (Kansas State)
T7. Sha'Keela Saunders (Kentucky)
—