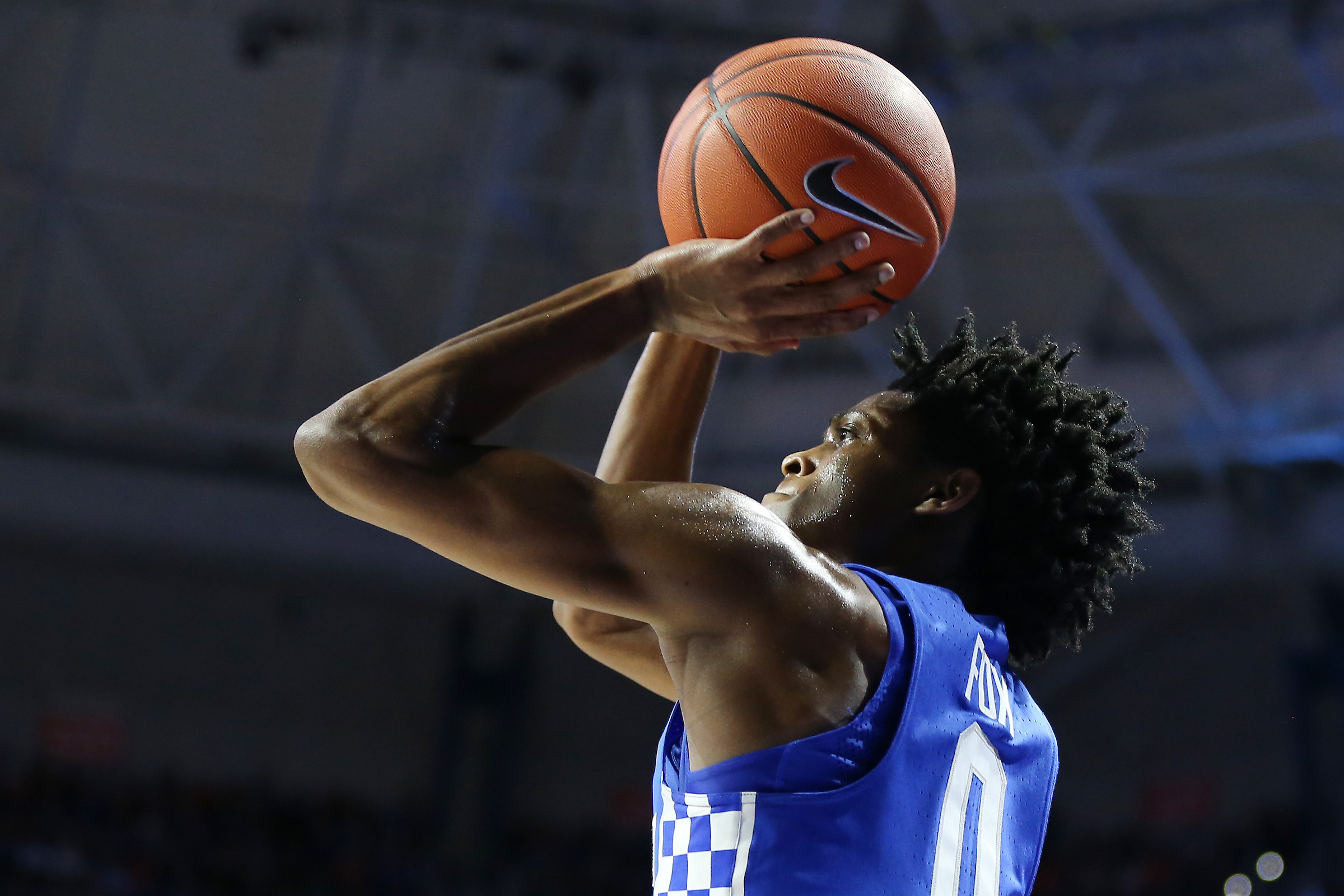 February 4, 2017 - 11:07 PM
No. 8 Cats Fall to 24th-Ranked Gators
GAINESVILLE, Fla. – De'Aaron Fox scored 19 points, but eighth-ranked Kentucky fell to No. 24 Florida 88-66 on Saturday night at the Stephen F. O'Connell Center.
Malik Monk was the only other Wildcat in double figures, scoring 11 points in the game. Bam Adebayo had nine points and a team-high seven rebounds for Kentucky.
Florida was able to control the glass, outrebounding Kentucky 54-29, including 17-6 on the offensive end. Florida had 17 second-chance points, compared to just seven for Kentucky.
Kentucky (18-5, 8-2 SEC) was held to a season-low 26 points in the first half, when the Wildcats hit just nine-of-30 (30 percent) from the floor in the first half. The Wildcats finished the game 23-of-61 (37.7 percent) from the floor, compared to Florida's 30-of-62 (48.4 percent). The Gators had 18 fast break points, while Kentucky had just eight.
Kentucky trailed 18-13 with 9:36 left in the first half before Florida went on a 12-4 run to extend the lead to 30-17. The Cats were able to get a few of those points back before the end of the half, but Florida held a 34-26 lead at the break. 
The Cats cut the lead to four at 37-33 early in the second half, but Florida quickly answered with a 10-3 spurt to extend the advantage to 47-36. And when Florida went on a 13-0 run later in the half, the Gators put the game out of reach.
Florida (18-5, 8-2) was led by Kasey Hill, who scored 21 points.
Kentucky returns to action on Tuesday night when the Wildcats return to Rupp Arena to host LSU. Tipoff is set for 7 p.m. and the game can be seen on ESPN.