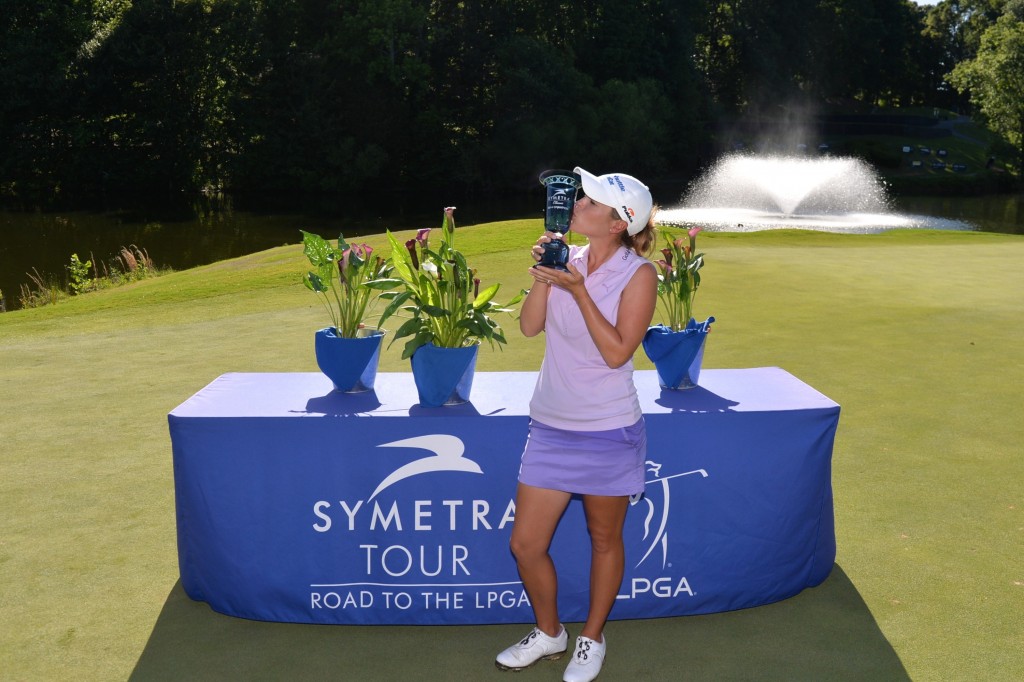 Part of the college experience is preparing students for the next level. Playing collegiate golf at the University of Kentucky is no different.
UK has a long history of preparing players for the professional ranks. Players like Nancy Scranton, Myra Blackwelder, Amy Read, Kate Rogerson, Tonya Gilla and Noelle Daghe have molded their games at Kentucky and gone on to successful careers at the next level.
Scranton is the most noteworthy of the bunch. She won three times on the LPGA Tour, including a major championship victory at the 1991 du Maurier Classic. A member of the 2000 U.S. Solheim Cup Team, she posted top-10 finishes at three other majors, including third place at the Women's PGA Championship in 1999 and 2000. All told, Scranton made an estimated $3,324,205 on the LPGA Tour alone. She was also inducted into the LPGA Legends Tour Hall of Fame in 2017 for her success on the women's senior tour.
Blackwelder earned approximately $634,522 on the LPGA Tour during her career before transitioning to the LPGA Legends Tour and eventually a college coach, including at Kentucky from 2008-10. She was the LPGA Rookie of the Year in 1980.
A full list of UK's all-time pros is below:
Ashleigh Albrecht
Lauri Berles
Mallory Blackwelder
Liz Breed
Claire Carlin
Noelle Daghe
Cathy Edelen
Tonya Gill
Isabelle Johansson
Ali Kicklighter
Heather Kraus
Kirsten Krogsrud
Jayne Lohr
Meredith Loose
Cindy Mueller
Margie Muzik
Dolores Maria Nava
Tennye Ohr
Amy Read
Kate Rogerson
Joyce Roser
Anne Rush
Nancy Scranton
Kirsten Vincent