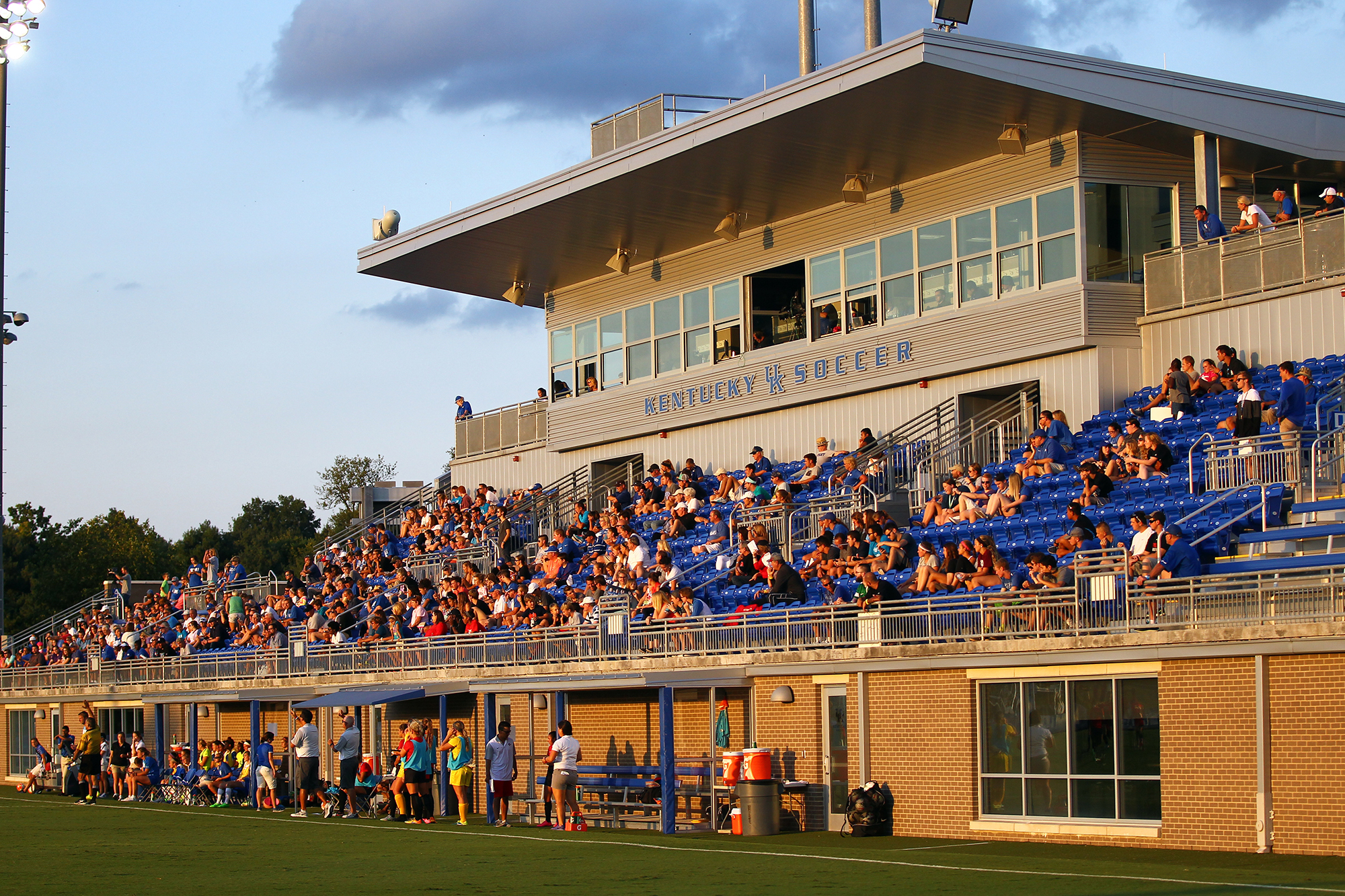 September 19, 2015 - 02:36 PM
First-Place Women's Soccer Hosts Butler in Kick Cancer Match
LEXINGTON, Ky. – The No. 13 University of Kentucky women's soccer team, which is sitting in first place atop the Southeastern Conference standings through two rounds, will host the Butler Bulldogs on Sunday night at the Bell Soccer Complex in its annual Kick-Cancer Match, benefiting Dance Blue and the fight against pediatric cancer. 
The match pins the 7-1-1 (2-0-0 SEC) Wildcats against the 7-2-1 Butler Bulldogs. Neil Price will have the call live on the SEC Network+, WatchESPN and ESPN3 beginning at 6 p.m. ET. 
Kentucky will be celebrating the return of Chicago Red Star, Arin Gilliland. There will be a live silent auction that will take place following the match, as well as an autograph session with Gilliland following the match. Gilliland was a three-time All-American at UK, and led the Chicago Red Stars to their first-ever appearance in the National Women's Soccer League playoffs last weekend. 
All proceeds of the evening's festivities will benefit Dance Blue. Admission is also free to fans with their ticket stub from Saturday night's UK Football game vs. Florida. 
During the match, the UK concession stands will have special "DanceBlue lemonade," and will be donating $0.25 from every cup sold to DanceBlue.
UK will be wearing special uniforms that are specifically designed to raise awareness for the prevention of pediatric cancer, and all of those game-worn jerseys will be auctioned off immediately following the conclusion of the match.
At the marketing area upon entrance, memorial flowers and ribbons will be sold. They will be priced $1 for ribbons and $2 for flowers. The ribbons will be taken to the DanceBlue clinic and displayed there. 
Immediately following the match, there will be a ceremony with Jon Lipsitz and the team. Lipsitz will continue tradition by inviting all fans onto the field to lay their flowers at the mouth of the goal. UK will then make a ribbon on the field out of all the fans for a picture. 
For the latest on the Kentucky women's soccer team, follow @UKWomensSoccer on Twitter, Instagram and Facebook, as well as on the web at UKathletics.com.