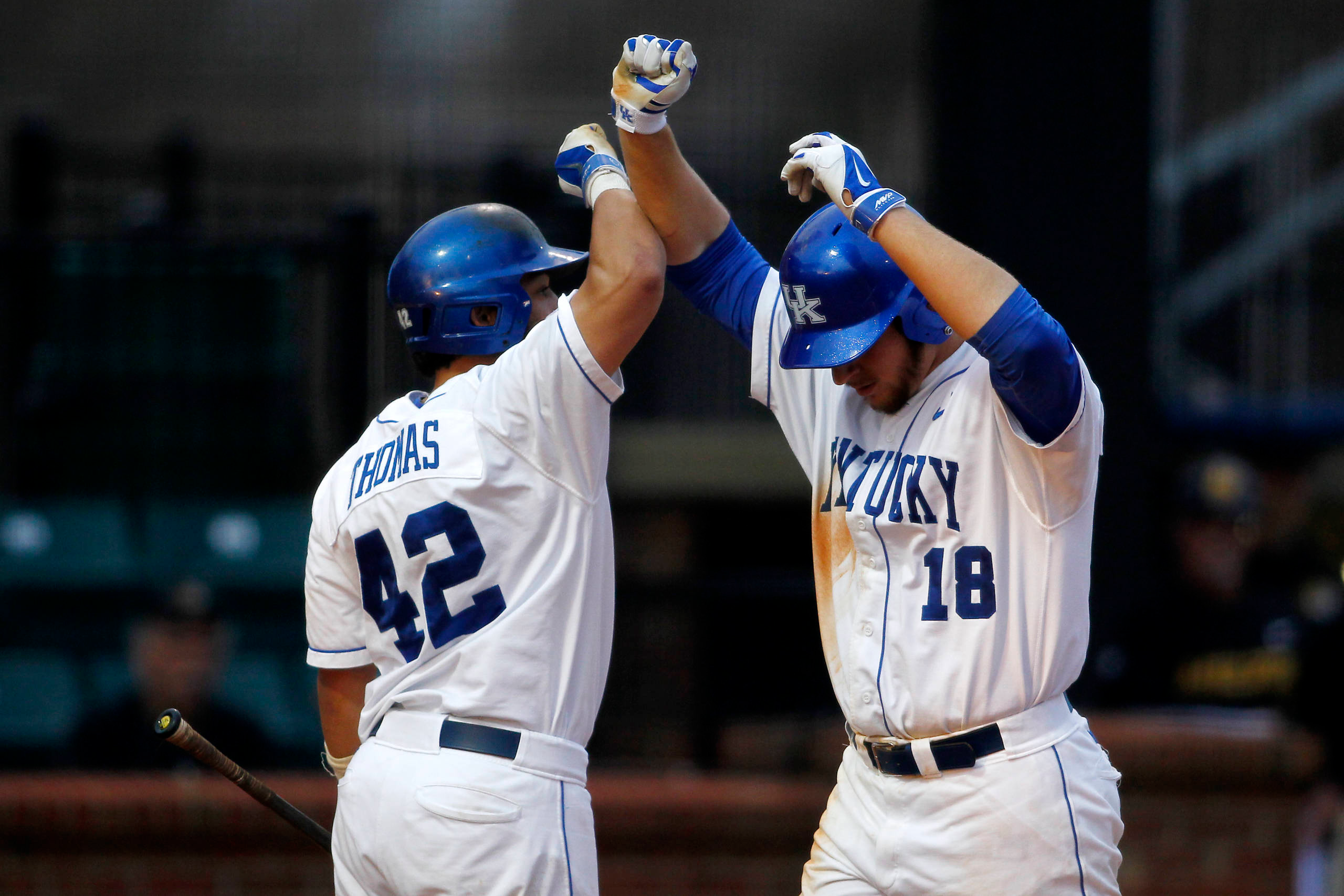 LEXINGTON, Ky. — In his first full professional season, Kentucky legend AJ Reed led all of minor league baseball in home runs (34), RBI (127), slugging percentage (.612), OPS (1.044) and runs scored (114), while splitting the season with high class-A and double-A.
Reed, a 6-foot-4 slugger out of Terre Haute, Ind., also ranked second in minor league baseball in batting average (.340), on-base percentage (.432) and hits (178). He finished third in walks (86), while helping lead his Corpus Christi double-A affiliate to a minor-league leading 89 wins.
"It's been a great year," Reed said in a story by Tyler Maun for MiLB.com. "I've had so much fun, especially playing with the guys I've gotten to play with in Lancaster and here in Corpus. For me, the best part about it is getting to share it with those guys and the coaches and the people around it who are involved. Having a great year is awesome and everything, but what I look back on is getting to celebrate with these guys."
Reed, 22, was the first pick of the second round in the 2014 MLB Draft by the Houston Astros. He began his career with 16 extra-base hits and 30 RBI in his first 34 professional games, before earning a promotion to the low class-A Midwest League, where he belted seven homers and drove in 24 in 34 games.  
Playing in the high class-A California League to open his first full professional season in 2015, Reed hit .346 (110-for-318) with 23 homers and 81 RBI, also sporting a .449 on-base and a .638 slugging percentage. That earned a promotion to double-A Corpus Christi, where Reed mashed 25 extra-base hits (11 homers) and drove in 46 in 53 games, batting .332 with a .405 on-base and a .571 slugging percentage.
"A big thing for me was not falling off at the end of the year, the last month or month-and-a-half," Reed said. "I just wanted to be able to prove with it being my first full year that I could play the whole year long, and they wouldn't have to worry about me getting tired at the end of the year."
One of the most decorated athletes in college baseball history, Reed was the consensus national player of the year in 2014 after leading the NCAA in homers (23), slugging (.735) and OPS (1.211), while also pacing the Southeastern Conference in pitching wins with a 12-2 record and a 2.09 ERA. He was named the winner of the Golden Spikes Award, presented by USA Baseball, while also winning the Dick Howser Trophy and Baseball America College Player of the Year, among the eight player of the year awards he garnered.
"The transition [from college] wasn't too hard," Reed said to Maun. "There are times where I wish I could get out there (and pitch) for an inning or two or something like that, but it's just focusing on making what I'm doing now better. I'm just making improvements and making adjustments throughout the year and just becoming the best hitter I can."